Imagine the following scenario. Late into the night, you receive an alert that a critical part of your server infrastructure has gone down, and the problem requires immediate attention. As a result, your e-commerce platform is no longer working, and customers around the world cannot purchase your products or services. The downtime for servers costs your company revenue, and you lose credibility, which is affecting your brand's reputation.
Even a simple task such as plugging in a cable, adding an IP address to a firewall, or performing basic diagnostics could have severe consequences if no one is there to do it. You can't afford to lose precious time, and we all know that time is money, especially when you are an international company selling your products and services all around the world. 
On-site support for your data center is essential in these situations, but having a dedicated smart hands team can save you from a catastrophic disaster caused by server downtime. Having a smart hands team of professional technicians available at any given moment can potentially save your company from heavy revenue losses and maximize system uptime. But, how cost-effective is a smart hands team in comparison to other solutions? Let's do a cost-benefit analysis and determine why data center remote hands are crucial for your business.
Outsourced Smart hands team or IT department
For a growing company, it might not be cost-effective to have a highly trained onsite, round-the-clock tech support, or IT team for emergencies or essential maintenance for the data center. For some companies, that may never be a realistic expectation of their business plan. 
Also, it is hard to come across IT talent with the right experience in administering servers and handling databases. A managed service plan like Smart Hands is ideal because they already have a full professional staff in place ready to assist you with all the IT services you need to build a successful business.
On the other hand, the tech support provided by a new IT department can often run out of budget as issues are solved. This can cause constantly rising costs from your IT department for problems that require the resources necessary to maintain and operate the servers properly. In this scenario, hiring a professional team of smart hands can stabilize the costs since they charge a predictable rate for the required services.
Despite having the IT staff putting their best efforts toward managing the data center, the server performance is unacceptable, affected by problems such as hardware and carrier issues or even daily oversights. An Outsourced Smart Hands managed service plan can place your server infrastructure in a professional data center, all while monitoring it 24 hours a day to improve uptime, availability, and performance. In this case, problems are being addressed immediately to prevent performance issues as onsite personnel can react within minutes instead of hours.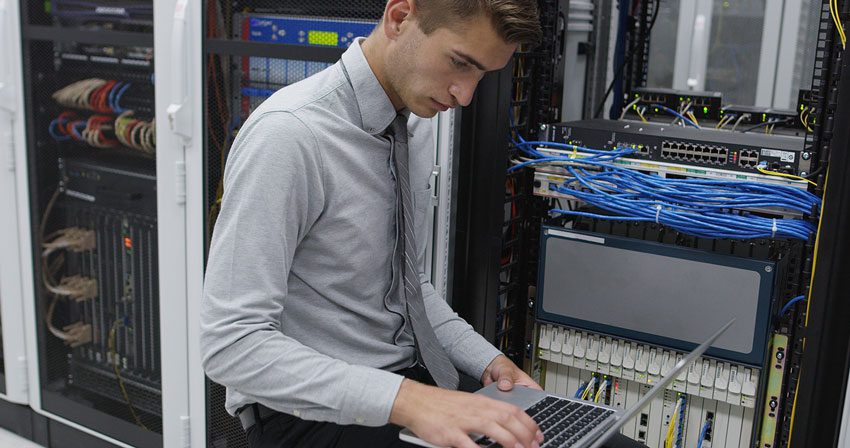 Increasing The Server Uptime Reduces Loss In Revenue
Imagine a big platform such as Amazon or eBay having just a few hours of outages. Trends in the industry show that their complexity and size have proven prudent to prolonged outages in the last few years, notably on the worst times of the year, such as Black Fridays. These outages can result in million-dollar losses in sales from internet retailers. Many companies start with a few servers on-premises. As their business expands, they expand their server capacity to multiple data centers and establish high availability backup location zones. Outsourced Smart Hands services allow your company to service and maintain a variety of geographically separated systems without needing to buy a plane ticket.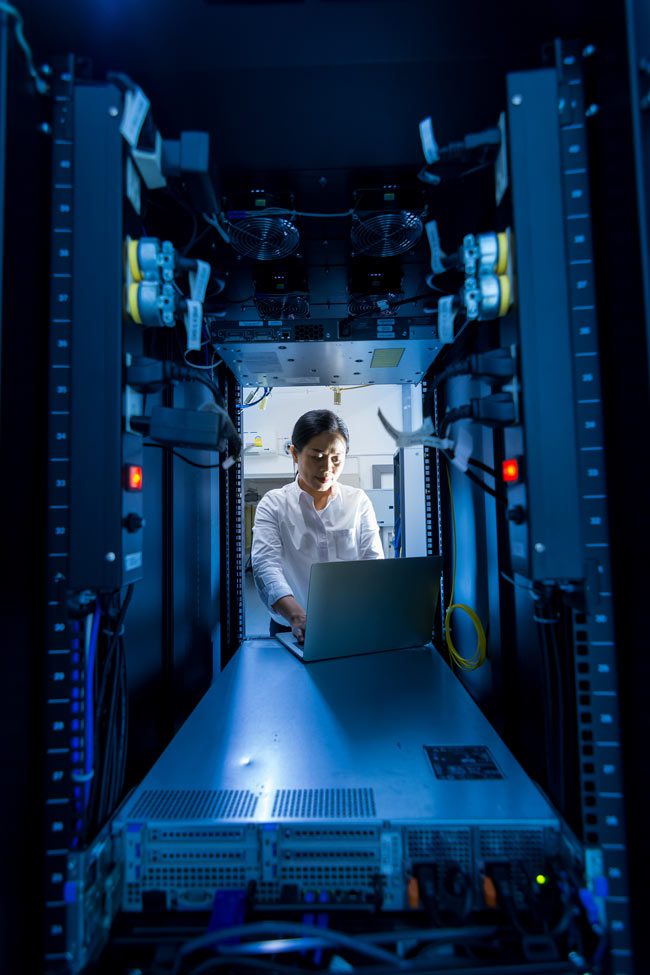 It is impossible to predict every problem that can occur as far as a company's IT and data is concerned. Also, there is no way to tell when a particular situation will happen. A nightmarish scenario where a system error occurs during peak business hours can be devastating if not addressed quickly and promptly. Working with your Data Center provider and Smart Hands team is a prudent and necessary step in today's highly available and connected world.
This is where an outsourced smart hands team comes into play since they are able to provide 24x7x365 support without breaking the bank. Outsourcing these managed services ensure that businesses' hosted infrastructure at colocation data center facilities is being continuously monitored for uptime and availability. Outsourced teams onsite to the colocation facilities can immediately address the issue either through a team's deployment or remotely for smaller problems. As such, the server uptime is maximized, preventing significant revenue losses caused by server downtime.
Rapid response is vital to keep the served downtime to a minimum, and it cannot be achieved if you have to wait for the companies IT personnel to travel to the data center to address a problem. The on-site remote support hands are frequently performing load testing and fire drills to address uptime challenges quickly and efficiently.
With Smart Hands, There Are No Disruptions In The It Department
From a cost-efficient perspective, two-thirds of companies opt for colocation data centers to store at least some of their data or expand their network's capabilities. For many companies, colocating translates to significant savings on IT infrastructure management. The data center provides some remote management services at no extra cost because it is included in the contract.
However, each time there is a server issue that needs to be addressed by the IT team, the department is disrupted by its tasks of improving the company's products and services. This can cause losses for the business both because the servers are not being correctly maintained for maximum performance and because the IT team is not 100% dedicated to improving the quality of the services and products.
The success of a business relies on finding innovative solutions to its problems. With the help of data center remote services, the company doesn't have to deal with the everyday burden of keeping its IT infrastructure up and running. In doing so, you can relive your IT personnel and have them focus on adding value to the business and create new opportunities.
Fast Maintenance, rapid incident resolution, and more accessible service updates
System downtime is just one of the challenges faced by companies with IT assets. Software bugs, equipment failure, cyberattacks, upgrades, and consistent maintenance are some of the other aspects that need to be considered. Companies with IT assets will have to deal with these issues at some point. You will need a technician to physically install media, respond to virtual threats, and troubleshoot a problem that causes a software failure.
Physical computing hardware has always been a trouble-maker in the IT infrastructure. Without proper maintenance, the equipment will have a shorter lifespan than was anticipated. You don't want that to happen at the worst possible time. That is why routine maintenance is crucial to prevent premature wear of the data center infrastructure. All these activities require a dedicated team of technicians that are ready at any time to perform the tasks and duties needed to keep the system up and running in optimal condition.
A smart hands remote team can deploy new functionality immediately, which saves time and resources for the company since they don't have to send an internal team to the data center. The team is already accustomed to the data center environment, and they can design and implement services more efficiently. Technicians can perform visual inspections and help get equipment back up and running.
Having a certified technician on the phone ready to reboot the machine can make the difference between restoring the system in minutes or taking hours to send someone on-site to perform the same duty. Remote smart hands data center services also come in handy when your company is growing, and it is time to add more functionality and capacity to your IT infrastructure. The technician team can help mitigate your data as seamlessly as possible and assist with expanding to a new location.

Conclusion
Innovation has always been an important aspect correlated to the success of one business. Nowadays, the network allows companies to expand their reach beyond imagination and have a global reach. The IT infrastructure has been for many companies the turning point of their business, helping them grow tremendously. 
However, every system requires a good team behind who can ensure the optimal functionality and maximum performance of the equipment. That is why smart hands teams help you achieve those goals by maximizing system uptimes, through the use of intelligent monitoring tools to connect remotely, and by having around-the-clock remote IT hands support who can quickly solve a problem.
Ready to Learn More About Volico's Smart Hands Services?
Smart Hands Service ensures there's someone on hand to respond immediately to address problems that might occur with your servers by providing remote management, custom installations, and equipment troubleshooting assistance 24 hours a day, 7 days a week. Smart Hands Service extends your on-site IT presence by leveraging support staff to perform several convenient services and various functions in the direction of your off-site personnel.
Discover how Volico can help you with your Managed Services needs.
•  Call: 888 865 4261
•  Chat with a member of our team to discuss which solution best fits your needs.