Disaster Recovery Solutions
Do you need uninterrupted, immediate access to your data at all times? Do you require the ability to relocate your call center in the event of a disaster? If so, Volico can serve as a fully customizable strategy for Disaster Recovery and Business Continuity.
Volico also allows you to customize redundancies in your infrastructure. In the event of a disaster at one location, your traffic is immediately rerouted to an unaffected location, making it transparent to your clients. Whether you simply need backup services or a full Disaster Recovery solution, Volico has some of the most competitive offerings in the world.
Two really annoying things about catastrophes happen in the first place and that they often happen by surprise. Volico understands the importance of providing disaster recovery services that secure your data and keep your information safe and viable and how disaster recovery solutions can help prevent catastrophe from striking your business, your profits, your employees, or your customers.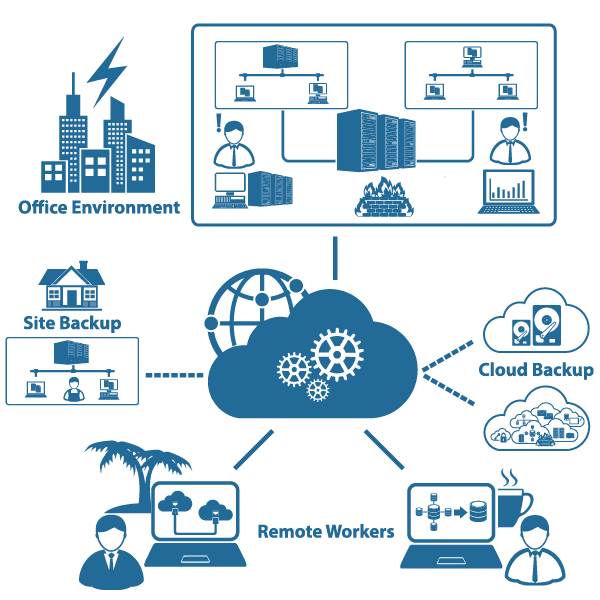 Disaster Recovery & Business Continuity Office Space
Being able to continue business operations after a utility outage, inclement weather or other disasters can be crucial to any business and its' survival. Discover how Volico can provide on-site Business Continuity Suites, a place for your key human resources to conduct business as usual.
Volico offers true peace of mind colocation, dedicated servers and disaster recovery solutions to keep your business running smoothly. Don't risk your technology, your data, or your business to catastrophe.
Our Data Centers based disaster recovery services keep your company secure and provide peace of mind that your data is safe.
We are here to assist you with your DR and business continuity (BC) plans.  Whether you need to have a failover site for the office or your IT infrastructure or if you want to host everything in our data center, we are more than happy to work with you to build a plan that makes sense in keeping your IT online at all times. 
Disaster Recovery Service Benefits:
✓ Choice of 3 data center locations
✓ 24/7 Protection of your data and investment
✓ Eliminates significant capital required for expansion
✓ Faster and more cost-effective than in-house recovery solutions
✓ Cuts down on expense needed for network infrastructure, maintenance, and personnel
Schedule a time to meet with one of our Disaster recovery hosting experts.