Retail Industry Hosting Solutions for Online eCommerce
Retail has never been so challenging as increase of commerce transition to the Web. Online retailers understand a steady, secure, and expand hosting platform is crucial for growing and productivity. Our Enterprise Retail team of expert is ready to develop the solution you want and need.
With more than 10 years of experience, together with our extensive industry knowledge, Volico industry solutions for the Online Retail industry allow you to take advantage the best of technologies available out there. Let us show how to make your online business more approachable and offer faster checkouts, with monitoring, steadiness, and trusted hosting solutions industry leader that gives you secure, stable, and scalable hosting platform which essential for growth and profitability.
Volico secure cloud infrastructure offer secure protection to your company transactional databases and credit card numbers, which allows you to focus on administrative features of fulfilling orders and PCI compliance.
PCI DSS – Payment Card Industry Data Security Standard
The PCI DSS is a comprehensive set of standards that require merchants and service providers that store, process, or transmit customer payment card data to adhere to strict information security controls and processes.
Compliance with the PCI Data Security Standard (PCI DSS) is vital for all merchants who accept credit cards, online and offline.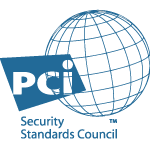 Through the use of PCI DSS standards, server hosting procedures are implemented to ensure a secure environment for credit card processing. The standards are updated by the Council, as needed, to stay up-to-date with new or modified requirements. To be considered PCI DSS compliant, businesses must meet all of the required standards sufficiently.
The Council is responsible for managing the security standards, while compliance with the PCI Security Standards is enforced by the payment card brands. The standards apply to all organizations that store, process or transmit cardholder data – with guidance for software developers and manufacturers of applications and devices used in those transactions.