THE ULTIMATE COLOCATION CHECKLIST
Best practices and critical considerations for choosing the right data center colocation solution.
Finding The Right Colocation Provider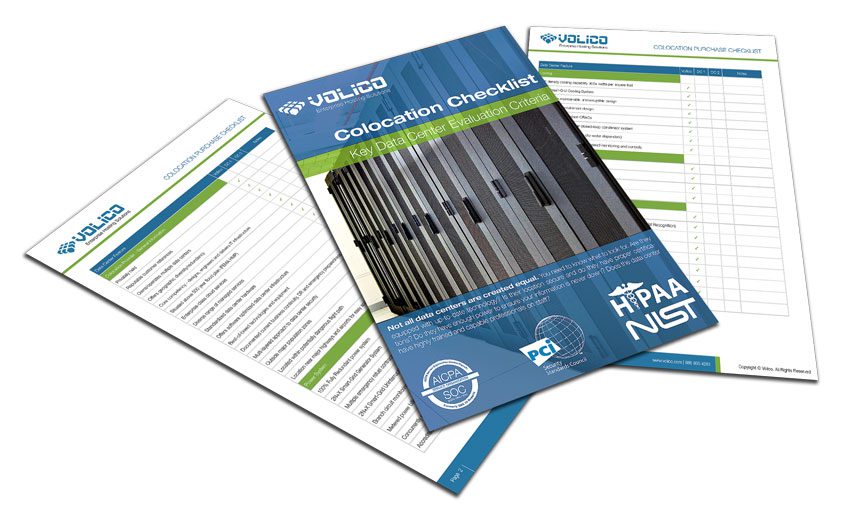 The following checklist includes important factors to consider before choosing a provider, to help you make the best decision for your infrastructure needs.
The ultimate data center colocation checklist includes:
– Energy Efficiency
– Physical Structure
– Environmental Controls
– Network Connectivity
– Support Services
– Customer Amenities
LET US HELP YOU MIGRATE TO VOLICO DATA CENTER
What is a Data Center Migration?
A data center move or migration is the process of deploying and transferring an existing data center environment to another data center operating environment. It is a whole process that systematically plans for migrating the existing data center to a new facility or site. A data center migration is also known as a data center relocation.
Many businesses will need to migrate to a new data center at some point. Although migration from one colocation facility to another can be stressful, a data center move doesn't have to be a traumatic experience. With proven processes, experienced staff, and trusted technologies as a foundation, data center migrations can be easily and seamlessly executed.
Schedule a live, in-person tour with one of our data center engineers. You will see how it's all done, from the generators to the cooling system to the data center floor itself.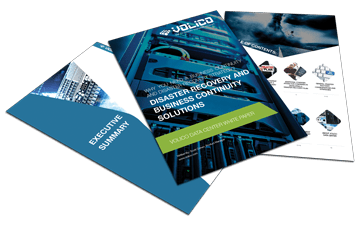 Disaster Recovery and Business Continuity Solutions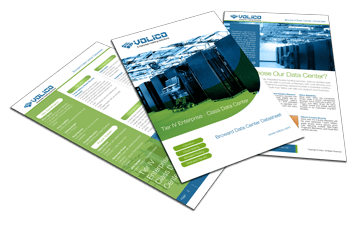 FLL1 – Fort Lauderdale, FL Data Center and Colocation
DOWNLOAD OUR DATA CENTER MIGRATION CHECKLIST!