If you own a company with IT assets, you had to deal with data storage needs at some point. Smaller companies that grow and decide to expand their IT infrastructure have to find ways to store more data and find the best solutions for the situation. Nowadays, the IT industry allows us to adopt more than one solution for data storage. Some businesses prefer to use a mix of them to fulfill their company's IT infrastructure needs.
Mainly, there are three significant ways a company can store and process all of its information, on-premise data centers, cloud computing, or colocation. You are probably wondering which implementation would be better for your company at the moment and what you should look forward to in the future as you plan on growing and expanding your business.
Here are some of the differences, advantages, disadvantages for each data storage solution, and what fits your situation best. Keep reading if you want to find out where to store your data and why one solution might be better for you compared to another.
On-Premise Data Storage Solution
On-premise data storage is often referred to as the classic private data infrastructure because it is owned, located, operated, and used by companies inside their premises. Commonly, this solution is implemented in small and medium companies, but the setup can vary based on the amount of data being processed and stored.
The in-house or on-premise data center can range from a single server or two occupying no more than a closet housing to a dedicated server room with backup power supplies and cooling systems. More often, the infrastructure is located in a dedicated space of an office building or, more rarely, in an entire facility dedicated to the company's servers.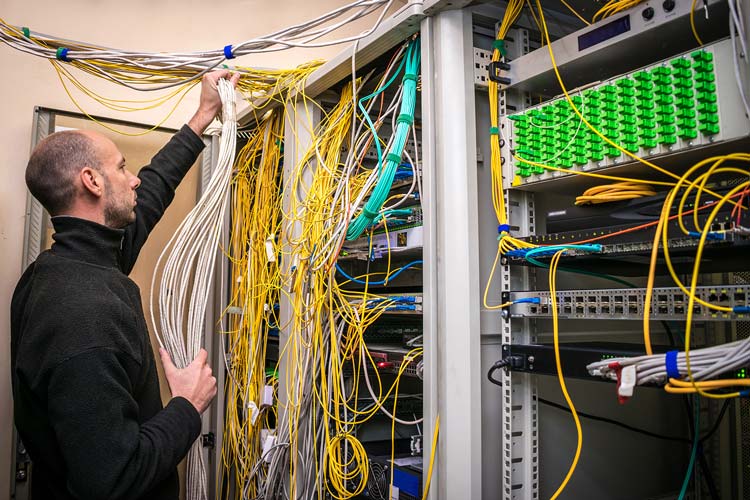 On-Premise Data Storage Pros
The advantages of an on-premise data center are that companies have full control over their data and who gets to access it, allowing your company to have complete control over their resources, including security. This is particularly important if you are dealing with valuable property assets or confidential customer information.
If there is an issue regarding the server, you can immediately deploy an on-site technical staff to deal with the problem promptly. An on-premise setup helps avoid long hours of server downtime because the team doesn't' have to travel long to get to the data center.
You also have the advantage of customizing your system. Building your IT infrastructure to your exact specifications and needs is a massive bonus for the in-house data center because it makes it easier to cope with your company's growing demands.
On-Premise Data Storage Cons 
One of the disadvantages of having an on-premises data center is the high cost of building a private data center. This might determine some companies to use dated structures or convert systems meant for other purposes to reduce costs. As a result, you might have an inefficient and defective system.
Another con for on-premises data centers has to do with unforeseen problems that can occur at any time. This situation is particularly dangerous when there is no available staff 24x7x365 to deal with issues that might arise during the night or in the most unfavorable circumstances.
Many on-premises data centers lack extensive backup systems and around-the-clock staff to deal with any upcoming issues. This can result in frequent system downtime, which is detrimental and results in revenue loss.
Cloud Computing Solution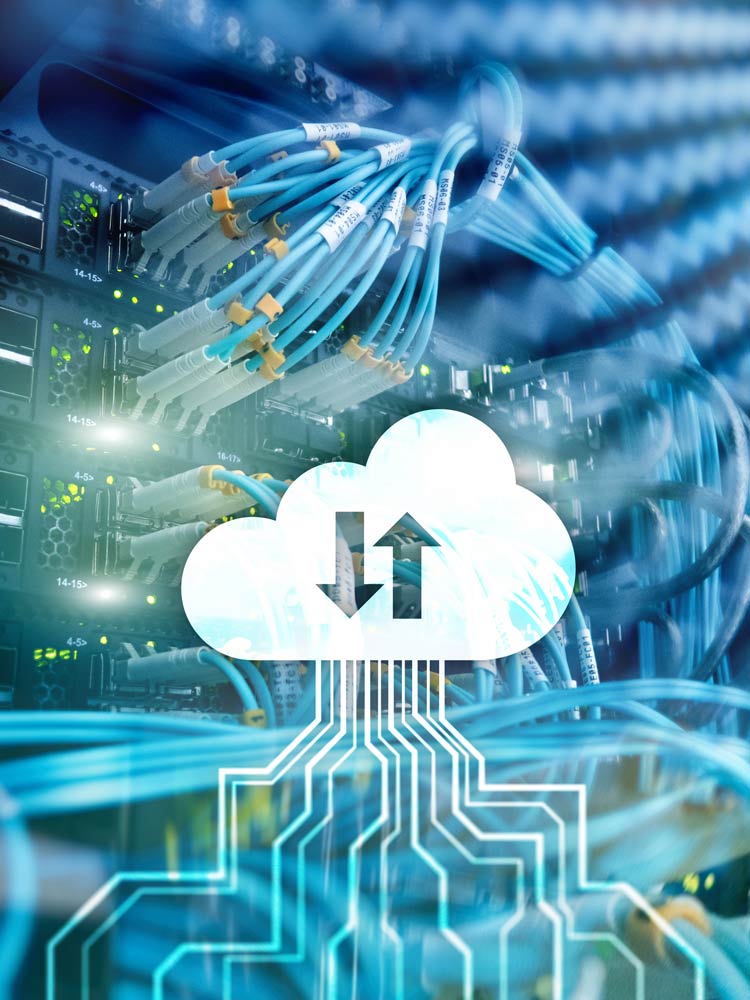 Cloud computing has become a strong contender against the on-premises solution for data storage. About 90% of companies have some sort of cloud application to transition their data and IT infrastructure. Cloud computing is software-based, and companies can go in two directions with this solution.
A public cloud is an infrastructure with a large number of servers used by different businesses, and it is a service offered by a third party. There is also the private cloud, which is specifically tailored for your company's needs that only runs your data. Here are some of the pros and cons of the cloud computing solution.
Cloud Computing Pros
One of the most significant advantages that come with the cloud computing solution is the fact that there are no hardware associated costs for the setup. Small and medium-sized companies find it to be an essential aspect since the price for the cloud solution can be significantly less than on-premise or colocation data centers.
Using cloud computing for data storage allows for easy scalability to meet capacity demands. A company's IT infrastructure can expand quickly by adding more processing or storage resources.
Cloud software is high resilient since cloud providers store their servers in data centers with sophisticated backups in place, and businesses using their services have a reliable and robust internet connection.
The cost is one of the most attractive aspects of cloud computing since the providers usually charge every month according to usage. For many companies, this comes with substantial cost cuts since they no longer have to invest capital in physical hardware.
Cloud Computing Cons
Because your data is stored on a third-parties server, you don't know where they are physically stored, causing security or compliance issues. Also, you don't have control over the server uptime. Even though public cloud providers offer a 99.99% uptime SLA, which translates to an hour of downtime a year, that hour could come in the worst moment, and it is not much you can do about it.
Costs might be lower for most cloud computing solutions than the other two data storage solutions, but the monthly bill can fluctuate. Since you are charged based on data usage, sometimes it is hard to anticipate the cost, and service rates can change. Public cloud platforms can often be very opaque as far as evaluating resource utilization.
Colocation Solution
Last but not least is the colocation solution for data storage. In this case, the company provides the equipment, and a colocation provider hosts the system in their data center and provides the space for it. The service provider charges can charge you on a monthly or annual basis for hosting your IT infrastructure.
Colocation is growing fast amongst companies who find it to be the best solution to store their IT assets in a third-party facility. The company has full control over the assets, and the colocation provider handles cooling, power, security, connectivity, and space. Here are some of the advantages and disadvantages of using colocation data storage solutions.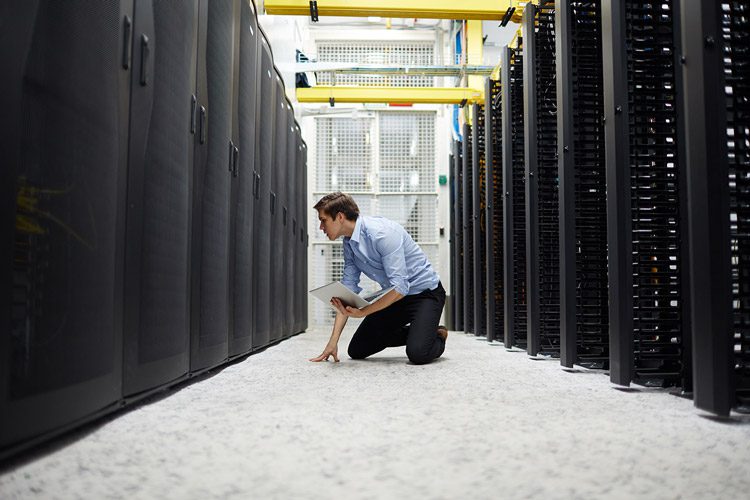 Colocation Pros
Colocation data centers have extensive operational redundancies, which permits them to keep the systems up and running in almost any circumstances, even in the event of a natural disaster. The robust infrastructure creates a highly reliable system that guarantees nothing less than 100% uptime through the colocation provider's SLA.
As a company, you have complete control over which data center you choose and where your data is stored. You have full control over the system to update the hardware and customize it according to your needs, similar to the on-premise solution, but without worrying about internet connection, power, cooling, and storage space.
Scaling is easy in a colocation data center since everything you need to do is add a new server into a rack. You don't have to worry about having enough power or cooling to support the growth since it is being taken care of by the provider. Colocation providers manage the infrastructure, and your IT team can now work on developing innovative products and services rather than having to troubleshoot hardware issues.
Colocation Cons
An on-premise solution offers you full control over all the IT infrastructure aspects, which is not always desirable or cost-efficient. However, this prevents you from having to deal with third parties when you are colocating your servers. If colocation data centers are not well-managed, they might fail to deliver the result needed, affecting the company's reputation and revenue.
Colocation solutions still require capital to be invested in hardware, which might prove costly for small and medium-sized companies. It would be best if you still had the technical expertise to install the hardware and maintain it up and running.
Some colocation providers offer specialized platforms that allow for real-time data tracking for every aspect related to their IT assets. However, not all colocation providers offer many monitoring tools, which could leave many companies in the dark since they don't know how much power or bandwidth they are using.
Conclusion
If you are a small, medium, or large company, at some point during your growth, you will consider using some sort of solution for data storage. IT assets expand and become hard to track and maneuver if you don't have the right solutions to manage and create a reliable  IT infrastructure. These three data storage solutions presented in the article offer you all the support you need to store, monitor, and manage your data.
Ready to Learn More About Volico's Data Center Colocation Services?
Our data center facilities deliver the network redundancy, security, backup power sources, and 24/7 support staff your business needs. With Volico's team on your side, your business will experience greater uptime and costs savings than if you had an in-house server room. Discover how Volico can help you with your data center needs. Speak to an expert about your company's specific data center requirements.
•  Call: 888 865 4261
•  Chat with a member of our team to discuss which solution best fits your needs.