Downtime is bad for business.
It is disruptive, costly, and unacceptable in today's super-competitive business landscape.
Whether scheduled maintenance or unexpected outage, being unable to access your systems during working hours can lead to productivity losses, missed opportunities, data loss, damage to your brand, and hefty Service Level Agreement (SLA) payouts.
Still, you can curtail the losses depending on whether the downtime is planned or unplanned.
This post will tell you how you can manage downtime and how Volico fits into the equation.
Let's set the stage.
What is Planned Downtime?
As the name suggests, planned downtime is a scheduled time when IT systems or production equipment are limited or shut down to allow for pre-arranged maintenance, repairs, testing, or upgrades.
Planned downtime is essential for keeping your critical business systems healthy and reducing excessive maintenance on less vital equipment.
While planned downtime causes business interruption, you can control the time, money, labor, and productivity losses since you already know about the impending outage.
What's Unplanned Downtime? 
Unplanned downtime happens when there's an unanticipated shutdown or failure of your IT systems, equipment, or processes.
Apart from causing expensive delays in production schedules, maintenance, and order deliveries, unplanned downtime also increases the chances of emergency repairs, environmental incidents, and personnel injury.
While unplanned downtime is most likely to happen during transient operations like maintenance periods or shutdowns, it can also occur during normal operations.
Downtime, By the Numbers
In addition to costing you peace of mind, uncontrolled downtime cannot also cost your business thousands of hundreds of dollars in hard cash. How much money? Let's analyze the statistics:
According to Gartner, the average cost of IT downtime is $5,600 per minute.
Since business models vary, downtime can be as much as $140,000 per hour on the low end, averaging $300,000 and up to $540,000 per hour on the higher end. 
A 14-hour Facebook downtime in 2019, for instance, cost the social media giant a staggering $90 million in revenue. Meanwhile, a 12-hour iTunes outage reportedly cost Apple a whopping $25 million in revenue. 
Further, downtime costs have increased by 32% in the last seven years.
What's more, the cost of downtime-related data breaches in 2021 stood at $4.24 million, a 10% increase from $3.56 million in 2019, according to an IBM Ponemon Institute study. 
Calculating Downtime
As stated, the effects of downtime vary from business to business. So, how do you know how much downtime will cost your business in particular?
Here's the formula to calculate downtime:
Cost of Downtime (per hour) = Lost Revenue + Lost Productivity + Cost to Recover 
In the equation above:
Lost Productivity represents the Number of Employees Affected multiplied by the Hourly Rate
Lost Revenue represents  Annual Revenue or Hours Worked in a Year
Even though the variables in this equation may change from time to time, the formula will give you a pretty good idea of your price point in case of an outage, whether planned or unplanned.
Intangible Costs
Of course, not all down-time-related costs can be calculated in hard currency. As with any significant technological incident, there are some intangible costs to losing system access that can significantly hit your bottom line even though they may not have an exact price point.
These include:
Stress – human and technological

Damaged brand reputation

Unmotivated staff

Security concerns

Lack of confidence

Dissatisfied customers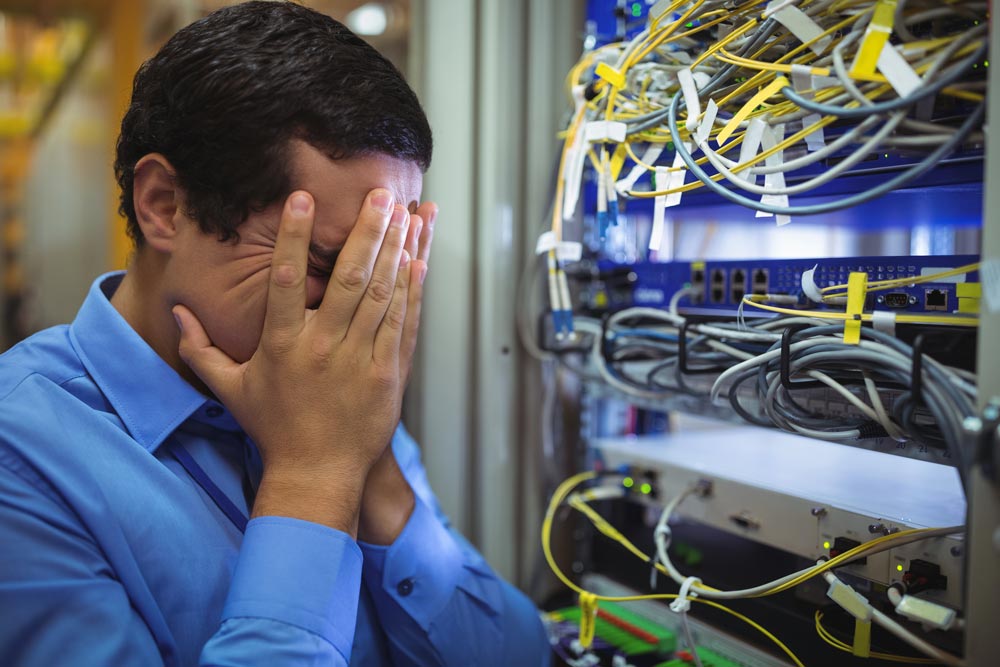 How to Prepare for Planned Downtime
When managing your scheduled downtime, be sure to create a Disaster Recovery Plan (DRP) beforehand.
Here are some best practices for infrastructure and network planned downtime.
Planned Infrastructure Downtime
The first step is making sure that your infrastructure is backed up in a secondary location. Backing up your infrastructure is not only pivotal to a successful data recovery plan but also reduces the risk of business-critical data.
In addition, users should access service-related metadata by connecting to the available hosts. The end-user connection must remain online as long as the hosts or the tenant environment remain available.
Planned Network Downtime
For a scheduled network downtime, ensure that you can access your system via a secondary connection. This could be a Virtual Private Network (VPN) or backup internet.
A well-thought-out DRP that is easily accessible to your team can provide a clear roadmap to recovery, minimizing financial and reputational damages during scheduled downtime.
How to Prepare for Unplanned Downtime
Unplanned outages defy preliminary preparation, making it almost impossible to implement a Disaster Recovery Plan.
Still, you can leverage a real-time Disaster Recovery Plan by replicating your entire infrastructure in a remote data center or colocation facility to mitigate the effects of unplanned downtime. A real-time DRP allows you to access your infrastructure automatically when unscheduled downtime occurs.
Here's what you should consider when implementing an effective real-time Disaster Recovery Plan.
Determine the Time you Can Allow to Pass
Leverage Recovery Point Objectives (RPO) determine the duration between when the outage occurs and when your recovery plan takes over.
A real-time data recovery plan is especially crucial if your environment is super-transactional. In fact, it would be best to ensure that your DR environment is within the same metropolitan area if your environment is overly transactional. That way, you can keep to real-time replication latency requirements. 
A real-time recovery plan may fail in some situations, though. For instance, when a natural disaster like a hurricane or storm affects the operations of your data center or colocation facility.
To mitigate the effects of natural disasters, you may want to host your disaster recovery site in a remote location that doesn't have a history of catastrophes as your primary environment. 
However, it is important to keep in mind that this works best if your environment isn't overly transactional and doesn't necessarily require real-time replication. 
Determine How You'll Connect to your DR Environment
The other factor to consider when implementing a DRP for unplanned downtime is how to connect to your DR site.
If you're using a private Wide Area Network (WAN), you can consider creating a secondary node off your WAN to connect to your DR environment. Or, you connect to your DR environment via an Internet Protocol Security (IPsec) VPN.
Alternatively, you can use a Domain Name System (DNS) provider to automatically dispatch traffic to your data recovery environment when unplanned downtime occurs in your primary environment.
Whichever option works for you, make sure it's programmed to take over automatically if there is unplanned downtime.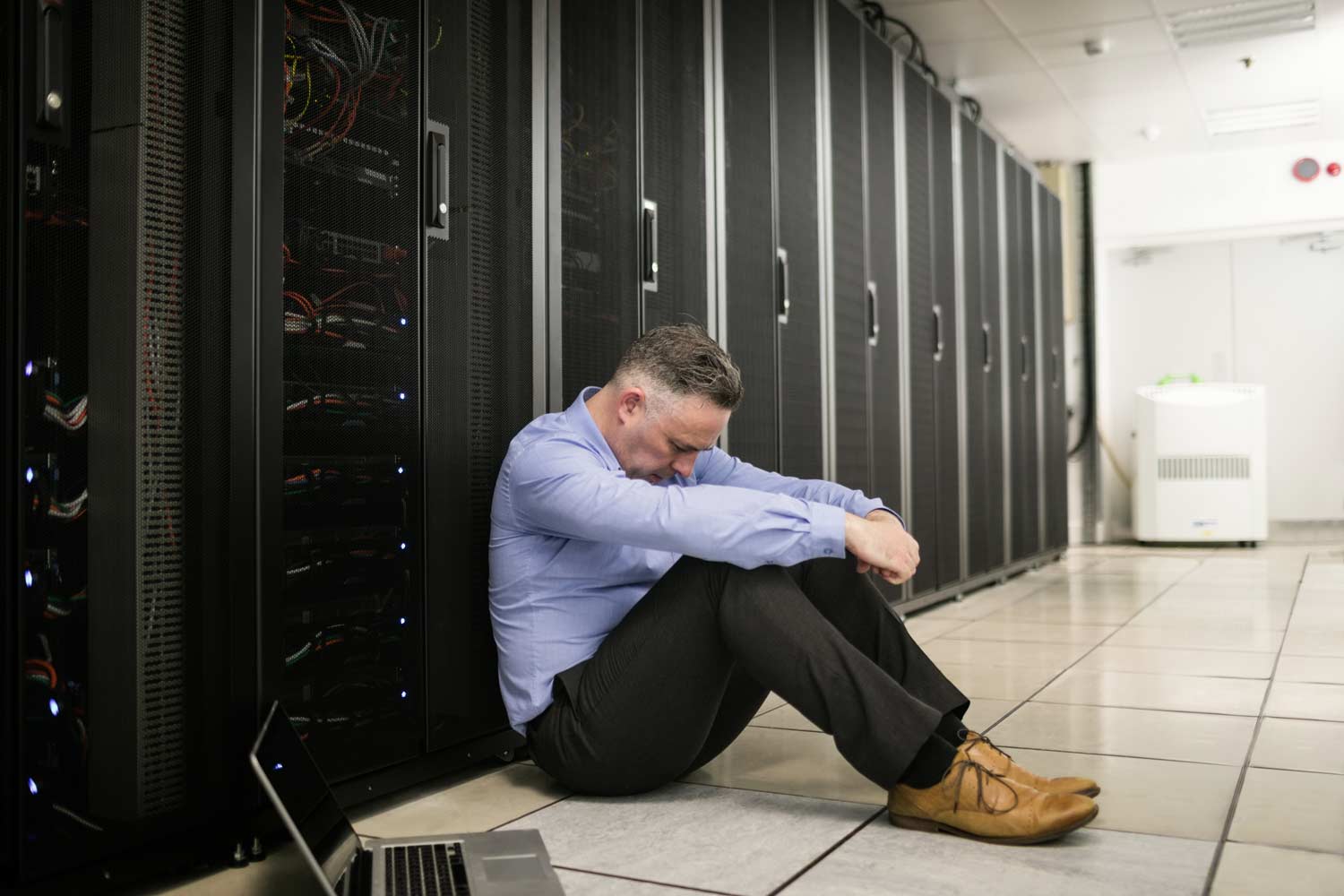 Mistakes to Avoid When Preparing for Planned Downtime
You can make a grievous blunder when preparing for scheduled downtime by failing to update your contact list.
While you may have an aggressive customer acquisition campaign, don't forget to regularly update records with your provider. That way, everyone can get notified about planned downtime allowing them to prepare accordingly.
Failure to update records with your provider means users caught unawares will be dealing with UNPLANNED downtime.
Mistakes to Avoid When Preparing for Unplanned Downtime
When preparing for unplanned downtime, the last thing you want to do is not have a plan. Most organizations disregard the need to have a data recovery plan because they've never experienced an outage.
In addition, some businesses believe that the cost of replicating their entire environment outstrips the risk of an unplanned outage.
As we've seen, the implications of unplanned downtime can be detrimental to your bottom line, so you can only misjudge your organization's tolerance of an outage at your own risk.
Volico Can Help You Prepare for Planned and Unplanned Downtime 
Protecting your business from downtime is critical, but it doesn't have to be expensive or complicated. Does the thought of dealing with an outage make you nervous? They should. However, with a solid disaster recovery plan and a reliable data center, the threat of planned or unplanned downtime can almost be non-existent. 
Volico can help ensure business continuity amid the inevitable reality of outages by providing data backups and remote access. Our experienced team can work with you to implement a customized disaster recovery plan that changes your business while still minimizing risk.
Interested in getting started?
•  Call: 888 865 4261
•  Chat with a member of our team to discuss which solution best fits your needs.