If you are a business owner in 2021, there is one particular thing: you rely in some way or another on a server to run your company. Either if you need it for an eCommerce platform, a presentation website, or just a place where you can securely store data and move it quickly. In that case, a server is always helpful for your business, if not mandatory.
One of the biggest challenges you need to achieve is deciding what type of server is right for you and best suits your company's needs. 
If you are in the position you need to make this choice, you may have heard about dedicated servers. This is the most common option for businesses and can be one of the 2: managed or unmanaged.
Let's get into it to understand better how they work and what aspects you need to consider before making this important decision for your business.
What is a Dedicated Server?
A dedicated server lives up to its name: being a server dedicated to one owner. This means that, when choosing this option, what you are going to get is your own server that you won't have to share with anybody so that you won't get any displeasures because of other websites or online services. 
This choice is more opted by companies that rely on more data to be used and need high traffic levels at high speed. Dedicated servers also guarantee more flexibility than shared servers, being entirely customizable to any company's needs. So if you want complete control over data protection, performance monitoring, and several server characteristics, a dedicated server may be the best option for you.
The most significant advantage you get when choosing a dedicated server is that it just performs better.  If you switched from a shared or VPS hosting to a dedicated one, you would notice that your website performance improved a lot, and both search engines and your visitors will highly appreciate that. That means, of course, more traffic and conversions for your website.

What can you do with a dedicated server?
Even if several functionalities a server has and can be used in multiple ways, you probably need a server for hosting your company's website, either an eCommerce platform, a presentation website, or an app. 
1. Host a website
The most common usage for a dedicated server is web hosting. A dedicated server becomes necessary when you are getting more traffic to your website. The other option you can choose for your website is shared hosting, but this can lead to disastrous situations when you get more visitors than expected because the bandwidth and disk space on the server is restricted. In other words, this means some of the visitors will not be able to access your website.
2. Use it as a backup for your website 
3. Host a personal cloud space

Store your data, photos, presentations, spreadsheets, or any other files on a dedicated server for best safety. Besides that, giving employees free access to a cloud space on a dedicated server can benefit your business.
4. Setting up a communication service
This includes an IRC or email server. An IRC or Internet relay chat enables discussions among persons in so-called conversation channels. You can set up your company's own IRC on a dedicated server.
5. Use it for data synchronization
Data synchronization means you can keep files and documents coordinated. When anyone works on a file, the changes to that file will synchronize.
6. Set up company analytics
With a dedicated server, you can set up web analytics for the business website. Of course, you may be already using Google Analytics for that, but a dedicated server can be a good option if you want more control and versatility over your data.

Managed vs. Unmanaged dedicated Servers
The difference between managed and unmanaged web servers is given by the entity that is managing the server. While the managed servers are fully taken care of by the hosting provider, the unmanaged servers fall into the responsibility of the company that is using them.
Managed dedicated servers come with full support, so the company benefiting from it doesn't have to focus on maintenance or other issues that come with managing a web server. When managing a server, there is some work you have to put in with the setup and maintenance: installing the scripts, the control panel, the operating system, apart from taking care of the security and network maintenance you need to be doing. To do that right, you have to be familiar with the latest security threats, updated operational best practices, and data monitoring procedures. That's why we strongly recommend you not to opt for an unmanaged server if you don't have a professional team able to manage the server in a professional, optimal way!
At Volico Data Centers, our fully managed servers benefit from higher reliability, increased performance, greater security, and exclusive use of system and network resources. On top of that, our support technicians are certified experts ready to solve any task or problem at an optimal time.
The Managed Dedicated Server Choice
The best advantage you will ever get from an unmanaged dedicated server is that it is easily accessible to anyone and does not require any knowledge about servers or web services in general. With the hosting company taking care of everything, you can focus on managing your business. 
However, the downside of this option is that you will have to ask the hosting company to apply any change you may need to your server. Apart from that, a managed server is, of course, more expensive.
The Unmanaged Dedicated Server Choice
This option is highly recommended for professionals only. As you will have to do all the work that comes along with managing the server, don`t take this option unless you have an in-house tech team ready to manage your website or you are an expert yourself. When it comes to pricing, of course, unmanaged server choice is the cheaper option.
More accessible to anyone

Anybody can use it as the hosting company is taking care of the managing

Give entrepreneurs more time to focus on their businesses

An excellent choice for people with no server managing knowledge
Cons for Managed Servers
Slightly Expensive cost-wise

Any change you want to do has to be discussed with the managing entity
Pros for Unmanaged Servers
Cheaper than managed servers 

It gives full control to the user

It can be optimized and customized immediately by the user
Cons for unmanaged servers
You need a significant amount of server-managing knowledge

Requires more time and effort to be sustained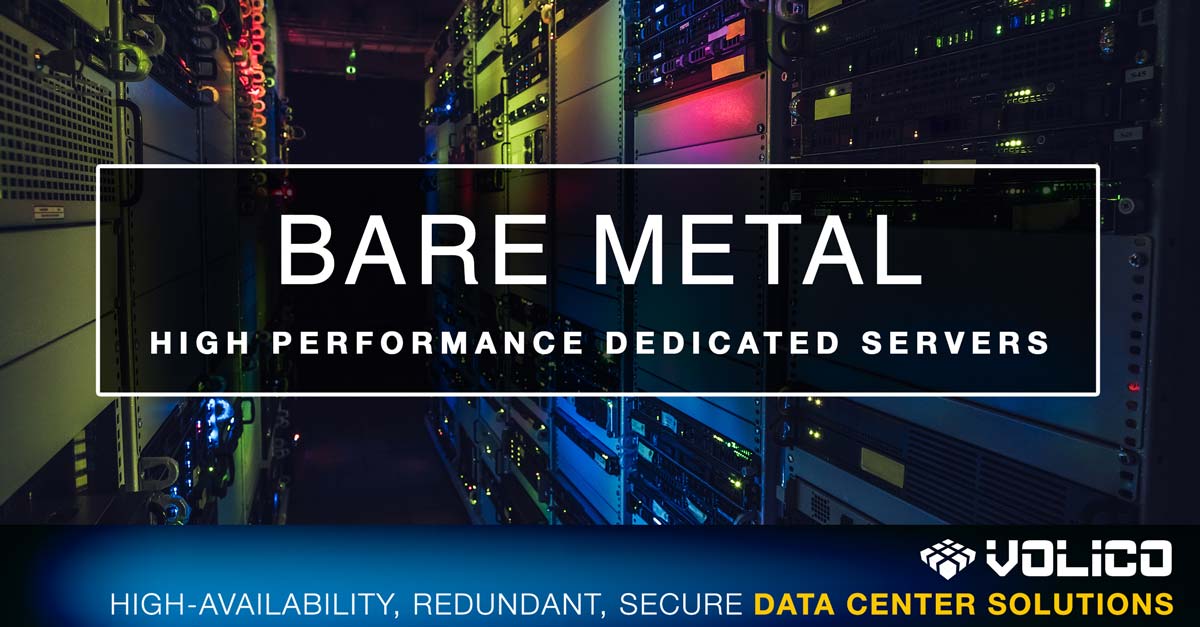 Ready to See How Volico Data Center Can Help You?
Take this piece of advice into consideration before deciding and choosing what the best for your business is!
Whichever option you choose, it's essential to understand that the web hosting company matters a lot when it comes to dedicated hosting. 
If you feel like you need a team of professionals with years of experience and 24\7 customer support to take care of your company server, don`t hesitate to contact us! Volico provides secure and high-quality fast servers for the best prices.
•  Call: 888 865 4261
•  Chat with a member of our team to discuss which solution best fits your needs.