If you plan to start a new application, website, or blog, you need to choose how you want to host your site. The two most common ways of hosting a site are shared servers or dedicated servers. The main difference between these two is that while a shared server is shared with other web clients, as we can see in the name, a dedicated server is exclusive and not shared with any other customer, service, or application.
Depending on what services you plan to host, there are many different types of dedicated servers you can choose from. This article will discuss the pros and cons of dedicated hosting and explain the different dedicated server types and their uses.
What is a Dedicated Server?
A dedicated server, or a Bare Metal Server, is a physical device that the company usually buys or rents. They are composed of at least one computer on a network that is specifically reserved for that network and the needs of that client. Each server has only one use, hence the "dedicated" nomenclature. This can range from a dedicated printer server to a server dedicated to communications between the other servers on the network. Often, a single dedicated server is an ideal option to host a high-traffic, highly demanding website or application, or any other high volume, high-resource task.
For business owners, data security and resource management are often serious considerations, regardless of industry. Utilizing a dedicated server prevents or alleviates many of the most common concerns for private businesses. Organizations that mainly depend on their web applications or websites can benefit from using a dedicated server. Dedicated servers offer many advantages, such as better performance and security, room for customization and scalability, and complete server control.
Pros and Cons of Dedicated Servers
Pros of Dedicated Servers:
1. High availability 
A dedicated server can provide up to 100% uptime for your server.
 2. Better performance
You don't need to worry about other sites hosted on the server that may cause a lot of traffic, resulting in slowing down your site speed. 
3. Better security
The responsibility to install the security software belongs to you when operating a dedicated server. And because you are the only one using the server, the chances of viruses or breaches in the system are significantly lower. 
4. Better control
A dedicated server offers you all the freedom to choose between what kind of programs you want your site to operate. In contrast, a shared server gives all of these responsibilities and decisions to the hosting company. 
Cons of Dedicated Servers: 
1. Higher costs 
Choosing a dedicated server means that you will support all the operating and maintenance costs of the server.
2. Requires tech experience 
Dedicated servers users need to operate and manage the server by themselves, requiring some tech experience and knowledge in the field. The hosting company deals with this responsibility only in the case of shared servers.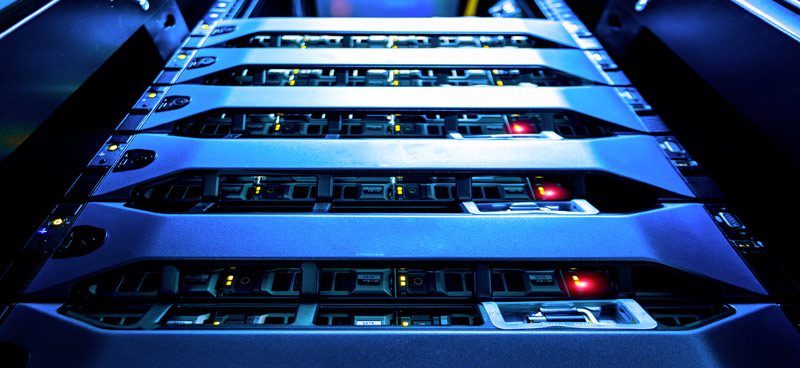 Understanding Different Types of Dedicated Servers
Whether we are talking about cost margins or the type of server you want to host, there are many types of dedicated servers, so choosing one that will suit your needs can be overwhelming.
Firstly, there are two major types of dedicated servers:
Managed Dedicated Servers 
With this type of dedicated server, your service provider will manage and maintain most of the responsibilities such as network, operation system, control panel issues, hardware, backup, and security patches. You can contact your service provider for any support related to the processing and standard functionality of the server. 
Unmanaged Dedicated Servers
This is the opposite of the one listed above, as the hosting provider's only responsibility is to take care of the physical server's security and storage. To make sure it is available, the other duties, such as setting up and managing the server, monitoring the server consumption, performance, and upgrades, remain to be taken care of by the client himself. The hosting provider is not responsible for any cause. 
Suppose you are a business owner with minimal technical experience or none at all. In that case, the managed dedicated server is the best option for you, while if you are an acknowledged business, you can opt for the unmanaged one.
Dedicated Servers From The Price Range Perspective
The criteria for the price range depend mainly on hardware specifications such as processor, memory, storage, and bandwidth. 
Inexpensive Dedicated Servers
This option is an excellent choice for startups, individuals, and developers, basically small to medium-sized businesses. You can buy it for around 50-60 dollars a month.
Here are the usual properties of a cheap dedicated server:
Cores: 4x 3.30 GHz (Single Quad-Core)

RAM: 16GB DDR3 ECC

HDDs: 2x 240 GB SSD SW RAID

IPMI/KVM
Standard Dedicated Servers
This one offers higher quality and more outstanding performance than the previous one. If a small or medium-sized business prefigures that it will need better performance and dedicated resources for its site launching, this is the best match for them. The price is around 100 dollars for the service.
Here are the usual properties of a standard dedicated server:
Cores: 10x 2.20 GHz (Single 10 Core)

RAM: 64 GB DDR4 ECC

HDDs: 2x 1TB SATA 7.2k RPM

IPMI/KVM
Enterprise Dedicated Servers
This choice is usually a go-to for large global companies, but at the same time, it can be an option for small and medium-sized businesses. Usually, it operates the latest versions for top manufacturers. The price fluctuates between 400 and 1000 dollars for the service.
Here are the usual properties of an enterprise dedicated server:
Cores: 2x 12x 2.30 GHz (Dual 12 Core)

RAM: 192 GB DDR4 ECC reg.

HDDs: 16x 4 TB SATA 7.2k RPM HW Raid

IPMI/KVM
High-Performance Dedicated Servers
The last on our list is the perfect option for big data analytics. It offers special configured GPU hardware from top producers. The price ranges between 800 dollars up to 100 thousand dollars, depending on the GPU.
Here are the usual properties of a high performance dedicated server: 
CPU 4X E5-4650V2 40 @ 2.4GHz
RAM 128GB Registered ECC DDRIII Up to 384GB
Storage 4x SSD 250GB Up to 20 disks
Bandwidth 1Gbps Uplink 200TB traffic included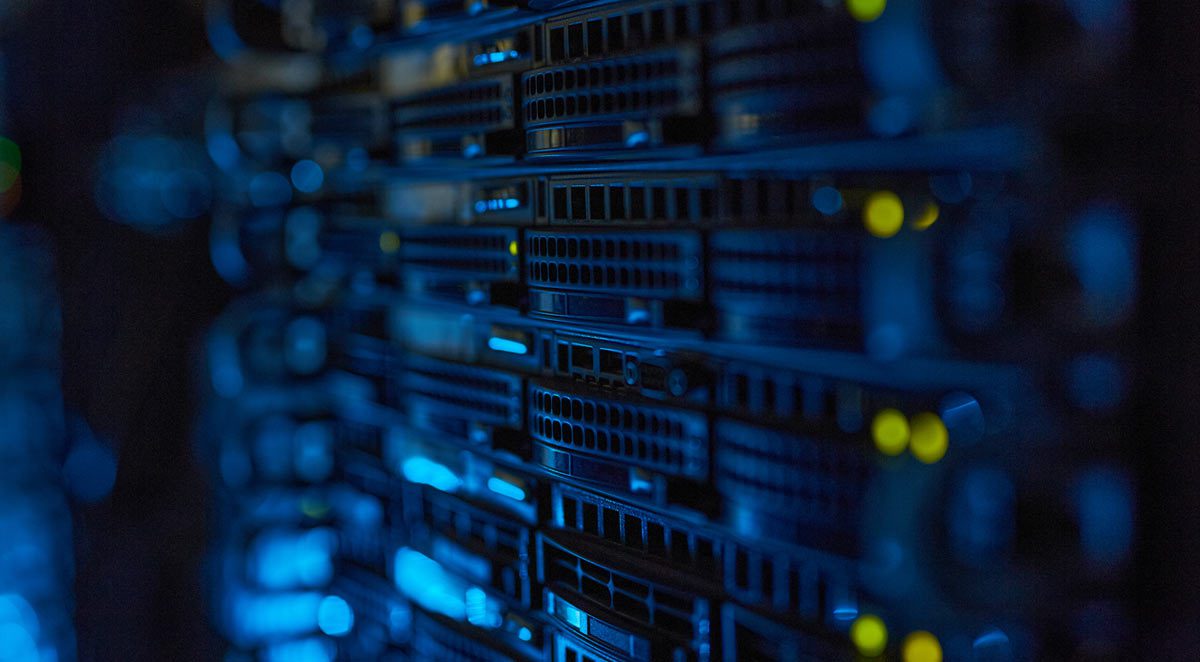 Dedicated Servers Can Be Used For Different Purposes:  
Dedicated servers for websites
This is the most common usage of a dedicated server. A lot of people host their sites and the files required for running their site. It is a great option, mainly because it provides reliable uptime and fast loading times for the pages. This results in a more pleasant experience for the site users. Also, the security features are superior compared to shared hosting.
Dedicated servers for email
A commonly used option for business owners, dedicated servers go along with email services very well. This way, the owners can track communications, set upload limits for files and attachments, and provide the employees their own company email addresses. On top of that, it provides a top-level of security, which is crucial when it comes to sharing confidential information.  
Dedicated servers for gaming
Dedicated servers are common in gaming, especially in today's times when games require a lot more resources to run smoothly and with minimal latency. Basically, it offers the best gaming experience, making it possible to enjoy the game without any lag, allowing you to get to the best performance possible. 
Dedicated servers for forex trading 
This offers the specific customization needed to use proper Forex applications and the level of security required for this kind of transaction. So, a dedicated server for the foreign exchange market is a great choice.
Conclusion
In conclusion, dedicated servers can provide control and power for your network management. It can be used to control or manage multiple websites, keeping them safe while saving you money and time in the process. Moreover, if your website cannot support the increase in traffic anymore, it may be the perfect time to move your site to a dedicated server. This will not only increase your site performance but will also improve your security and page loading times. 
However, choosing the correct dedicated server depends on your financial margins, business needs, and technical requirements. Obviously, the more advanced and complex a dedicated server you choose, the more you have to spend on it. That means you need to put in balance your dedicated server needs and requirements to match with what your budget can realistically provide you. The prices can be low and affordable or expensive, depending on the service you want. 
Therefore, it is crucial to keep in mind that your company's success in the long term depends on doing business with a trusted and proven web hosting company. 
Need Help Selecting The Right Dedicated Server?
Do you need help selecting the right dedicated server? At Volico Data Centers, we provide the ultimate flexibility to our customers by providing the ability to customize every aspect of your dedicated server. CPU, RAM, storage, bandwidth, network speeds, and more can be customized to meet your needs.
Contact us for a free dedicated server consultation. Volico brings more than 20 years of experience in the data center industry, helping small to medium businesses and large global enterprises with their colocation, dedicated server, cloud computing, interconnection, and connectivity requirements.