As of March 2020, the coronavirus pandemic forced many employees to either reduce their staff or seek remote solutions for their businesses. Remote workplaces are becoming a more common occurrence in many industries and amongst many types of employees. Even before the pandemic, a 2018 IWG survey suggests that 70% of professionals work remotely at least one day a week and about 50% more than half a week.
Many businesses deviate from the traditional office space (which was the typical arrangement for a business in the 20th century) and search for virtual workplace solutions. In doing so, many companies find remote workplaces to be a cost-effective solution because renting office space can be a high expense, especially smaller ones. On the other hand, an organization looking for a workforce in the low-skilled labor market can quickly gain access to skilled employees by opting for remote work.
These are just a few of the advantages held by businesses that opt for a remote workplace environment. Also, the increase in remote workers brings about new challenges for the data center infrastructure. Having a reliable data center solution is crucial for the virtual workplace. If your company has switched from an office workplace to a remote solution, you may want to get a better understanding of data centers and the critical role they play in remote workplaces.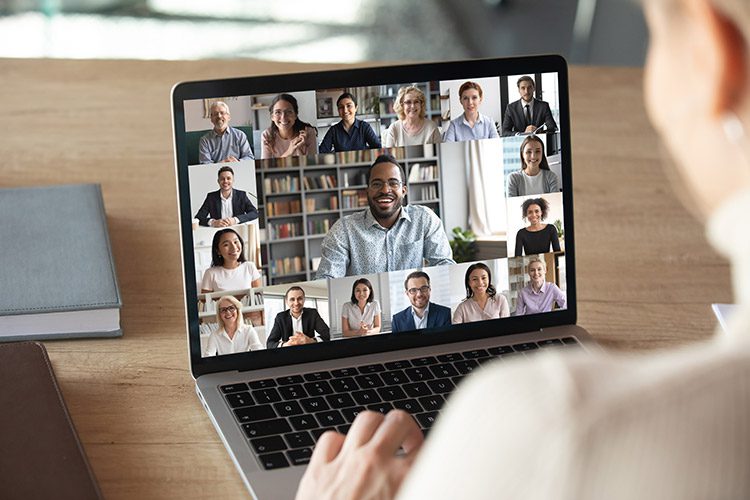 The Importance Of Data Centers In Remote Workplaces
Public health concerns related to the current situation have affected many businesses in various ways. Many companies had to switch to a work-from-home environment as a way to reduce human interaction. Also, virtual workplaces have been a rising trend that will expand even further into other industries. Soon, more businesses will see the benefits of having remote workers, such as reduced costs and increased productivity, and it's going to help companies grow even further.
However, to support this sudden shift to remote workplaces, many companies struggle to scale their IT infrastructure. Organizations switch to work-from-home policies. This situation resulted in data mitigation to cloud-based applications, a rush on hardware that supports a virtual workplace, and security challenges for remote workers.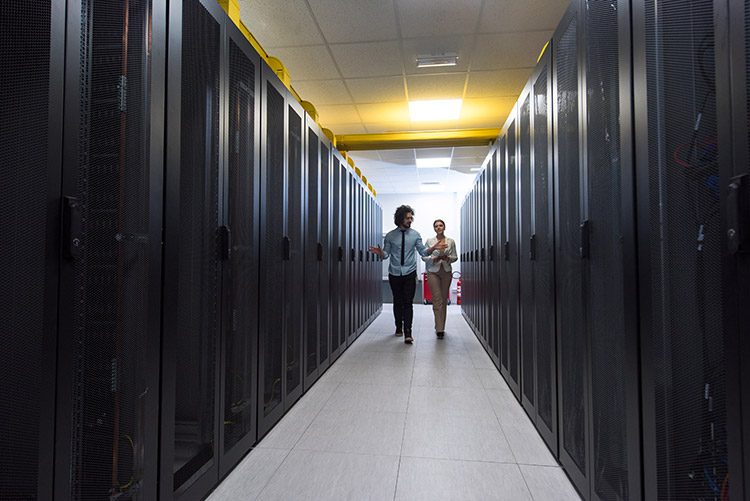 From small to large companies, everyone has an IT infrastructure for data storage, and data centers nowadays range from on-premise solutions, colocation, or cloud. Data centers play an essential role in the remote workplace. It is easy to see why some private facilities have difficulties managing their on-premise data infrastructure when forced to work from home. In scenarios like these, colocation solutions are much better because it offloads much of the responsibility for managing the IT infrastructure to a third-party.
In either case, remote workers will have to access data stored in a data center environment somewhere. That is why data centers are essential for a virtual workplace because they serve as a central point of access for data and other business applications. Managing IT assets to support a remote work environment is crucial for business continuity.
Ways Data Centers Can Sustain A Virtual Work Environment
Shifting from a traditional office work environment to remote work has determined many businesses to scale their IT infrastructure and look for the best data center solution to support the change. Either by scaling to a cloud-based app for quickness or opting for the colocation data center to relive the responsibility of managing the IT infrastructure to a third-party, every company can find a reliable and effective way to scale their infrastructure to support remote workers.
Outsource Infrastructure Management
If a company decides to shift from a physical space to a remote workplace, they also need to store their data and applications somewhere. While many seek a rapid solution by storing their data in a cloud-based solution, other companies prefer to have their IT assets on physical servers to have some control over their data. Private data centers offer you full control over the servers, but you are also accountable for power, cooling, hardware requirements, and qualified staff to manage the system.
To offload some of these responsibilities, you are better off opting for a colocation data center infrastructure. In doing so, you can outsource the infrastructure management while having full control over your IT assets. Colocation data centers provide efficient power, cooling, and round-the-clock remote hands support. This solution is not only a cost-effective way to store data, but it is efficiently sustaining remote workplaces and ensures business continuity.
Cloud Access
Cloud computing is essential for remote work. It allows employees to access data, key applications and collaborate with colleges in a virtual workplace. Colocation data provides impressive connectivity options, and you will have access to some of the best could providers. Companies that use colocation data centers, and plan to create a remote workplace, can easily set up any cloud environment.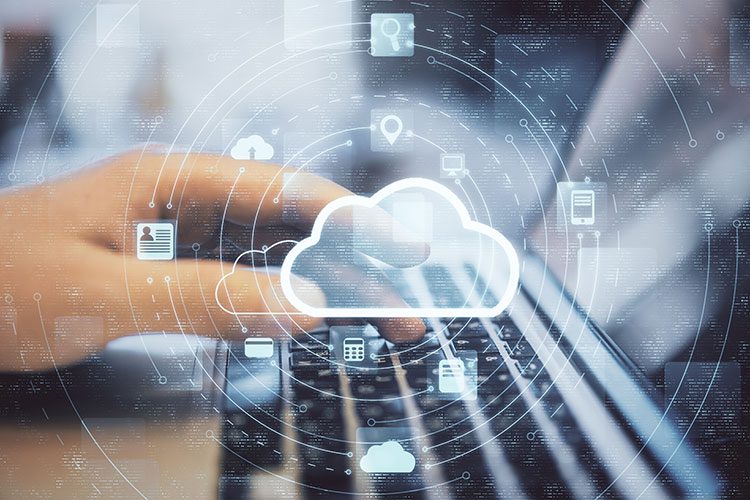 A single cloud provider can handle all your cloud needs, but some companies prefer to use multi-cloud deployment to provide for their employees. Cloud-managed options have a clear benefit, especially when you are time-pressed to set up a remote work environment and you are on a budget. Many organizations have switched to the cloud to support off-site workers and to have on-ramp access.
Reliable Solutions
In a remote work environment, workers must access data and applications at any given time. If the infrastructure cannot ensure data access for employees, this is a significant issue when switching to a remote workplace. Data availability can be one of the biggest challenges companies face trying to create a reliable virtual workplace.
Employees can be geographically distributed, and they can work from anywhere in the world if they can access the companies network. By losing access to the network or facing downtown, remote workers sit down and wait while productivity is halted. Many companies opt for cloud solutions in the hope of maximum uptime, but the cloud providers don't offer 100% uptime SLA.
If the 0.01% downtime translates to revenue and productivity loss, you might want to consider collocating your servers with a data center provider. Colocation data centers offer a 100% uptime SLA, making them the most reliable solution for remote workers.
Enhanced Network Security
Data security has been one of the main concerns for companies with remote employees. With more businesses closing their office spaces and shifting towards a remote workplace, IT departments face the challenge of rethinking the way they secure data and protect their physical infrastructure.
Data security can threaten both at a virtual and physical level. On-premise data centers are more difficult to manage in such situations since companies no longer have personnel around to ensure the server's security. On the other hand, scaling up VPNs to support remote worker security can also be a challenge for a company that needs to shift to a remote work environment. VPN's are an excellent way to provide a secure connection for your remote workers, while colocation data centers prove to be the best data mitigation solution for physical security. Placing your IT equipment in a highly secure colocation facility is the best solution since the data center provider already has extensive logical and physical security measures in place.
Data Center Backup Solutions
In the unfortunate event of system downtime, you want to know that your essential data and applications remain intact and you are not losing them for good. Within the IT infrastructure, data availability and redundancy are crucial, especially since data and applications are essential in a virtual workplace.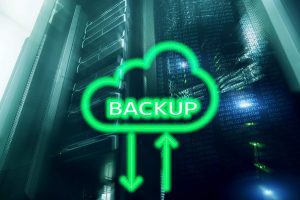 Data centers provide backup solutions and disaster recovery capabilities, ensuring that the remote workplace stays up and running even in a disaster situation. Your backup solutions can include a disaster recovery-as-a-service (DRaaS) run through a cloud service or a full hot site backup. Whatever that solution might be, it ensures business continuity for all companies that opt for a colocation solution for data mitigation.
Conclusion
As more companies are intrigued by the idea of remote workplaces or even forced by circumstances to shift towards a work-from-home policy, scaling the IT infrastructure for remote workers can be a challenge. Understanding the great importance of data centers in virtual workplaces can help you make the right decision when it is time to close the office doors and grow your business through a remote work environment.
The incentive to shift to remote work is growing by the day, and companies that manage to align their IT infrastructure with those needs will maintain a competitive position on the market in the future.
Simplify Your Shift to a Remote Workplaces with Our Colocation Services

During the coronavirus pandemic, internet traffic break records, promoting day-to-day connectivity demands for remote employees' work. You never know when disaster might strike and put your business' critical data infrastructure in downtime. Companies across the globe had to quickly create a plan to continue business operations during the COVID19 pandemic. Volico Data Centers can help you!
Contact us and learn how we can help your business operation sustain with a Business Continuity and Workplace Recovery Solution.
•  Call: 888 865 4261
•  Chat with a member of our team to discuss which solution best fits your needs.