Any successful company, at some point during its growth, had to face some challenges along the way. Whether we are talking about financial difficulties, lack of qualified labor force, low demand for your services or products, or IT infrastructure issues, all these accounts for some of the challenges faced along the way. We won't cover all of them, but we do want to talk about one of the most common problems encountered by growing companies, and that is the changing IT infrastructure.
As your company grows, the infrastructure requirement might change over time, and data center migrations become inevitable. At some point, businesses outgrow their existing infrastructure, and companies may require migration to increase the capacity, services, and create new features for their applications.
Thanks to the evolution of technology, nowadays, you can find multiple solutions to help your company improve its IT infrastructure. You may consider moving from a private cloud to other cloud solutions, or consolidating your data center, or even look for a colocation provider. You may even consider an on-premise setup to migrate your data and expand your IT infrastructure. Whatever is the solution you are implementing, you need a plan to ensure that your migration goes smoothly. Here is what a data center relocation checklist should look like.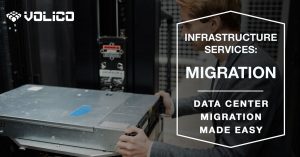 Should You Expand, And When?
As you already know, any organizational change takes time, energy, and resources, so why bother in the first place? Before we get into details of preparing for a data center migration, it is essential to know how it helps your company and when is the right time to do it.
Innovations and changes within your companies IT infrastructure are probably some of the most costly expenses you can have. Is it worth the investment? Moving your workloads to a modernized platform can help in many regards. You will gain a competitive edge if you take on a data center migration, and here is how. 
With the technology we have today, you can scale and grow efficiently. Also, a modernized platform can help you capitalize on market opportunities, enhance relationships with customers, and support the growing business demands. Companies that have an online presence and create a digital-first organization have a tremendous advantage. There are just a few reasons why data center migration is so vital for your company's growth. But, when is the right time to do it?
If you ever run an analysis of your organization's data center performance, you are surprised by the results. Many companies report underusing their resources or overspending on systems that don't perform to the standards required for their industry or security. An overwhelming amount of IT professionals from large companies see their outdated technology as an impediment to IT transformation.
Cyber vulnerability tremendously affects the organization. Often you see the IT department spending more time protecting the aged infrastructure rather than help with business growth. Are you faced with downtime, slowed productivity, and security issues? It is probably the right time to reconsider organizing your data, applications and improve upon the IT infrastructure.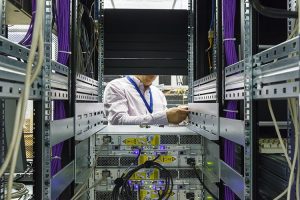 Data Center Migration Checklist 
Not that you have decided to change things around, as far as your data infrastructure goes, you may be wondering how should you proceed? There are a few essential tips that will ensure your data center migration goes smoothly and perform at the best of its capabilities. So, without further ado, here are something to keep in mind when you take on a data center relocation or migration.
Involve the team and create a plan
It is easy to understand why this might be the first thing on our list. Even if you are looking for a change, if your colleges are not interested, chances are it's not going to happen. That is why you have to get the leadership team involved, the IT staff, and anyone who can take on the responsibility of a data center migration.
Explain to your business leaders why a data center transformation is necessary. Highlight the facts, and point out that it enables systems to run faster and boost productivity across all organization sectors. Be transparent about the process, and as the company progresses, the transition will be rewarding.
How can you get the team involved? Simple! Start by choosing the migration team and assign responsibilities for each member. Designate a project manager and determine how each team member will contribute to the relocation plan. Define the data center transformation strategy and have your leadership team implement the plan. Establish a timeline, set milestones, determine budget requirements and limitations. Having such a great start on your journey to data center relocation is only going to lead to success.
Choose the right IT infrastructure to support your needs
As you already know, there are multiple data center platforms available to transit to. Naturally, you would have to decide which solution provides you with the best means for your data center transformation. Choose a solution based on your companies current and future needs, and depending on the environment in which your business is operating, you might consider a solution that includes multiple infrastructure options.
Cloud
One of the fastest data migration solutions to implement, and it allows you to optimize your ecosystem for top performance. With cloud, streamline management is a breeze if you manage to match your workloads with the right platform, private, public, or hybrid.
Converged infrastructures
Converged infrastructures help minimize data footprint, and it allows for flexibility when you decide it is time to scale, repair, or replace parts. This type of infrastructure acts as a single system even though there is physical separation between the components. Converged infrastructures are managed by a single interface, which makes it responsive and time-saving.
Traditional data centers
These traditional solutions are holding strong as they are capable of running some of the latest workloads, allowing you to deploy a private cloud that is reliable and efficient. With a traditional solution, you can store sensitive data on-premise and have full control over your IT assets. Colocating your data in a data center is the next best thing as you have the same control as an on-premise solution. Still, you don't have to worry about power, cooling, storage, or security since the colocation provider ensures them for you.
Tackle any issues that may occur during the migration process
We all know that during the data center migration, unexpected situations can happen, and the worst-case scenario would be data loss and damaged equipment. Prevention is the key to avoiding any of these issues; therefore, it is essential to plan ahead of time and thoroughly document the process. What are the short and long-term resource requirements? Is your system exposed to frequent bursts of resource-intensive workloads? How scalable is your platform?
These questions are not meant to confuse you but help you understand where issues might occur and try to prevent them. If you don't take the necessary steps, a potentially nightmarish scenario could happen, and you lose all your data and damage the equipment. Do a technology assessment of all the equipment being relocated and track any limitations that you might have when removing or installing the servers during the data center migration.
A few ways you can tackle the technology is to account for virtualizing and scaling in the future. Confirm your needs for space, cooling, power, and network connectivity and talk them through with your team and colocation provider. Account for the number of racks and their size to determine if it will support your equipment. In the case of scalability, make sure your collocation provider can support the equipment and execute a safety check for your hardware.
Ensure max uptime with network interconnectivity 
Depending on the size of your companies servers and how advanced is the equipment and technology used, you might have different network requirements. For a successful data center migration, it is mandatory that ensure maximum uptime with network interconnectivity. If you are colocating your servers, ask for a list of network carriers from your colocation provider.
Security policies are crucial in describing what the company needs to secure and how these security measures can support its mission. The most common tools used from a safety perspective for network interconnectivity are Firewalls, VPNs, DLP's, antivirus software, and network segmentation.
During this step, create and review network policies to establish rules and boundaries for network users. For example, you can create a general document that covers computer usage by contractors and employees. Some other subordinate policies can include email use, Internet access policy, VPN, and Firewall policy. To ensure uptime with network interconnectivity, you may need to define latency sensitivities, understand connectivity requirements of different office locations, and review network choices.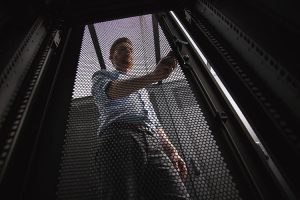 Conclusion
Datacenter transformation has become a common occurrence since many companies grow their business and decide to expand. Expanding your server capacity to support new applications, modernize platforms, and provide better products and services to your customers is the best thing a company can do to take its business to the next level. It's good to know what to do, but it is often harder to find out how to do it.
Datacenter transformations can revolutionize the way you do business, but it can also damage your reputation and affect your revenue if you don't do it correctly. For that reason, if you plan to relocate and change your IT infrastructure, you can find all the necessary information in this article that will help you effectively take on a data center relocation and set up your company for success.
Ready To Plan Your Data Center Migration?
Ready to migrate your hosted environment, but not sure where to start? Rest assured that our data center migration specialist will help you migrate your servers, databases, applications, and email among dedicated, cloud, and virtual environments.
Have one of our friendly experts contact you to begin the conversation. Discover how Volico can help you with your Data Center relocation needs.
•  Call: 888 865 4261
•  Chat with a member of our team to discuss which solution best fits your needs.