Our all-new Miami Fort Lauderdale data center is now complete. And, we're inviting you to take a 360° virtual tour! 
The tour is part of Volico's provisioning process, allowing our customers and prospects to see where their IT infrastructure will live while confirming the security and reliability of our data center. 
So, What is a 360° Data Center Virtual Tour?
The 360° virtual tour is an immersive experience that walks you through our Fort Lauderdale facility's simulated data halls, operations equipment years, and network rooms. 
The virtual tour simulated the data center environment to give you an up-close and candid view of the infrastructure that powers Volico colocation services.
Giving You Remote Access to Volico's FLL1 Miami Data Center 
Volico created the virtual tour to provide our customers and potential clients remote access to our facility amid the ravaging Covid-19 pandemic. 
Volico seeks to use the tour to explain and help you understand the physical infrastructure supporting our colocation, cloud, managed, and IT hosting services. Our virtual data center experience replicates the expanded FLL1, Miami – Fort Lauderdale facility. 
The tour covers everything from our conference room to the customer lounge, main lobby, and mantrap. The highlight of the virtual experience is viewing our server rooms. The best part? You can click, drag and zoom the images, allowing you to explore the data center at your pace.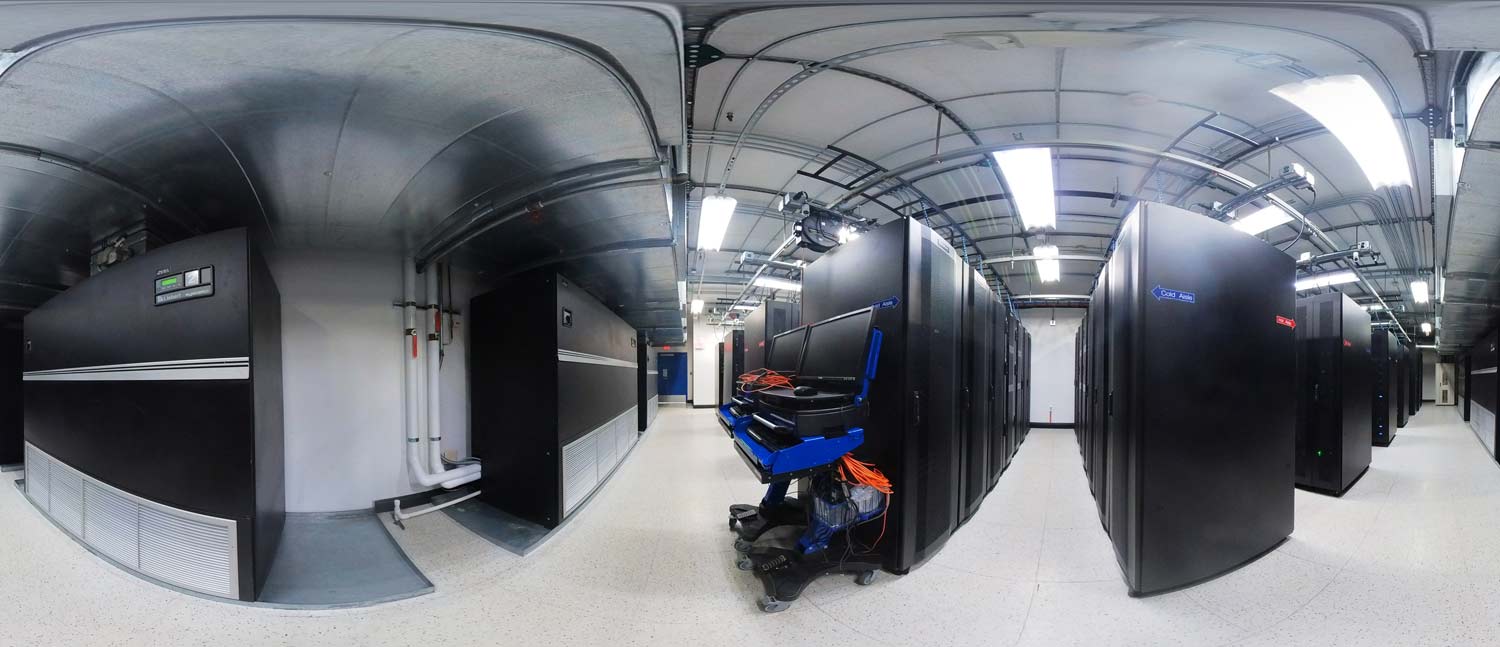 Volico's 360° Virtual Tour Puts You in the Driver's Seat 
Besides letting you take the tour at your pace, Volico will also assign one of our experts to show you around.
Better yet, you can ask our expert questions regarding the new data center. On top of that, the expert will help you make the most of the tour by showing you things you may have missed. 
What's more, the colocation IT specialist will show you first-hand how Volico works to host and secure its customer's IT infrastructure. 
Think of this as a tell-it-all virtual tour that loops in on topics like power requirements or redundancy required to keep your IT infrastructure hosted in the facility operational.
On top of that, the specialist will also show you how Volico powers dedicated servers in our colocation facilities and everything else you may need to know. 
Indeed, our virtual tour feels like you're walking around the new data center in person while getting answers to any questions you may have. 
Speaking of questions, which ones should you ask when taking a data center virtual tour? Read on to find out.
Essential Questions to Ask During a Data Center Tour 
A virtual tour around a data center can be daunting if you don't know what to ask. Here are the key questions to help you leverage the 360° virtual tour in our expanded FF1, Miami data center. 
Can You Guarantee 100% Uptime?
Your business or organization's ability to provide reliable and unlimited services is critical to fostering healthier customer relationships. Therefore, you'll want to know if a data center can provide 100% uptime to ensure business continuity. 
While 100% uptime is achievable, there is always the likelihood of unplanned outages that can potentially affect uptime. 
Still, Volico guarantees you 99.999% uptime — that's not to imply there aren't enough measures to ensure that your business operates with 100% uptime. 

How Do Your Handle Planned Outages 
Scheduled outages are part of running a colocation data center facility. 
Once in a while, a data center will want to run maintenance operations on its UPS, HVAC generators, and physical IT hardware. 
Planned outages help a data center ensure its equipment is operating correctly to guarantee reliable services to customers.
Volico, like any other data center, runs scheduled maintenance procedures. However, we have a solid real-time Disaster Recovery Plan to ensure you continue to access your IT infrastructure. 
Additionally, Volico will always inform you of a planned outage to eliminate surprises. 
What's Your Company's Financial Standing?
You don't want to deal with a data center facility that isn't financially secure. So, during the virtual tour, make sure that you find out the company's financial position. 
Why is this important to you? …because migrating from one colocation facility to another is expensive. So you're better off with a company that'll be here for the long-term.
How can you tell if a data center is financially stable? Some things to look into include the center's ability to generate healthy profits, total assets, and current liabilities. 
A data center with a solid financial standing will be ready to provide its financial statement. 
What's Your Electric and Mechanical Systems Capacity Currently?
When taking a 360° virtual data center tour, make sure that you determine the facility's ability to handle business needs as you scale. 
So, apart from checking the center's space and cabinet capacity, you'll need to investigate if the facility has enough electric power to accommodate your growing requirements.
You can determine the center's current capacity by looking for fuel, backup generators, and dual providers. 
What Are Common Natural Disasters in Your Environment? 
A natural disaster like an earthquake can wipe out a colocation facility completely. Therefore, it is essential to find out which natural calamities a facility is exposed to during the tour.
Sure, it is challenging to prevent natural calamities from happening. However, some areas are less susceptible to natural disasters than others. Therefore, you'll want to work with a data center based in an inherently safer geographical location. 
Further, it is crucial to ask how the data center is prepared to handle a disaster like a flood if it happens. You'll also want to know which measures the facility has to mitigate downtime amid a natural disaster. 
Volico offers Disaster Recovery Solutions designed to ensure you're a natural calamity that doesn't affect your business's day-to-day operations. 
Can You Tell Me in Detail How to Handle Unplanned Outage?
If you miss any of the questions above, don't fail to ask about this one during the virtual tour. 
The answer to this question can tell you if hosting your IT infrastructure with the data center is worth the risk. It also lets you know if the expert showing you around understands what happens in the facility. 
Volico runs well-thought-out server management and monitoring strategy to detect unplanned downtime before it wreaks havoc on your business operations.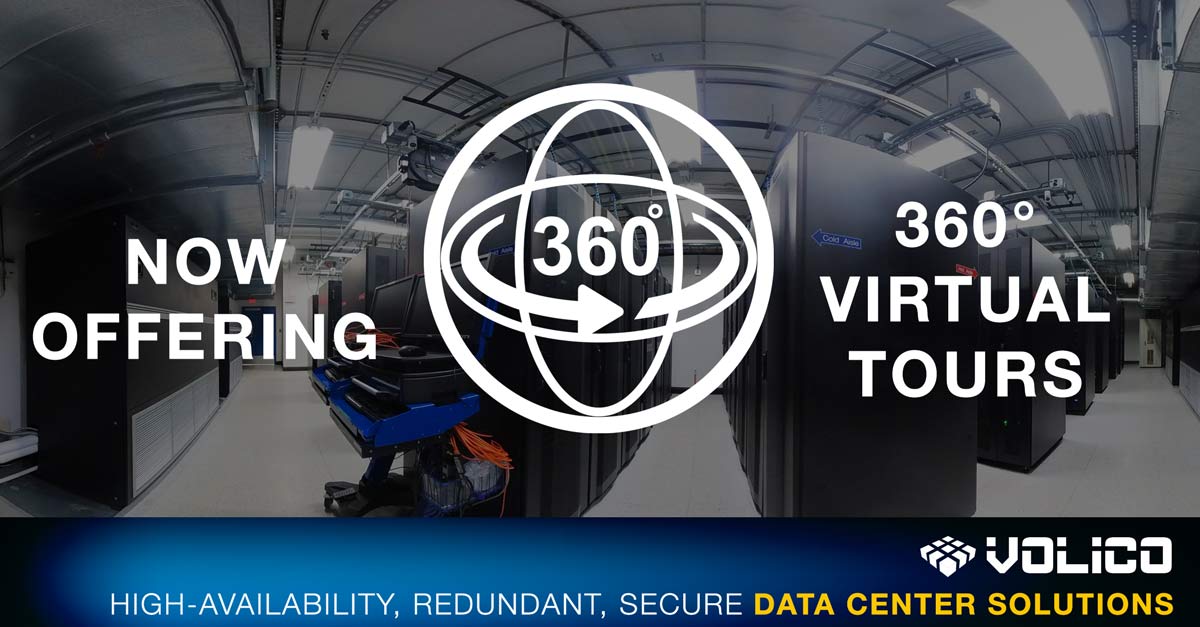 Interested in checking it out? Join the interactive tour experience HERE
Our Miami Fort Lauderdale data center is a state-of-the-art facility designed to handle the hosting needs of a modern business. 
You don't have to take our word for it — you can experience the data center yourself by taking a 360° virtual tour.
•  Call: 305-735-8098
•  Chat with a team member to discuss which solution best fits your needs.