In the digital age, data and the ability to store, process, and quickly retrieve it are commodities. Time is money, and the better equipped you are to adequately and efficiently use your data, the more time you'll save. Regardless of how large your company is, data management is crucial to achieving optimum commercial success.
Of course, little in the world of technology is simple, and data management is no exception. There are dozens of different data management solutions available to companies, and choosing a specific set of services for your business can be a thoroughly daunting task. From in-house servers to remote data centers, the variety and scalability of the solutions on offer can be quite overwhelming.
When choosing a data center solution, many factors need to be considered. Budget, processing requirements, location, security, and data retrievability all play a part in leading you to choose one specific option for your data needs. As someone in charge of making this decision, you're liable to feel dazed and confused. But don't worry: we're here to lend a helping hand!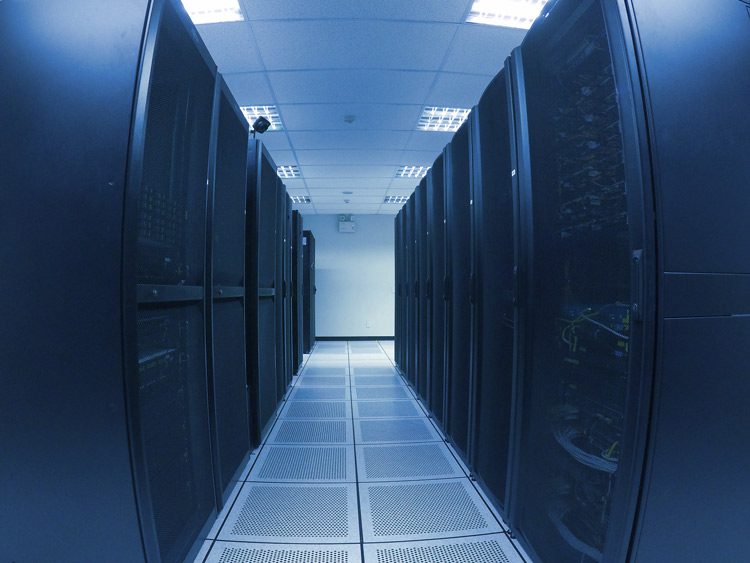 Everything You Need To Know About Colocation Data Centers
Before we take a look at the reasons why Miami is the perfect colocation data center location for South American companies, we've got to talk about what colocation data centers are and exactly how they work. Don't worry; you don't have to be a tech junkie to understand the basics of data colocation; it's dead simple!
Colocation data centers work on one simple concept: housing the data of different companies under one roof in one data center. This provides a wide variety of benefits to clients and is exceptionally cost effective when compared to other data solutions. So what benefits do colocation data centers offer clients? Let's find out!
Lower Costs
The most compelling reason to use colocation data centers can be summed up in two words: lower costs. Instead of paying for the installation and upkeep of an in-house server setup or the high monthly fees of a dedicated remote server, you can simply pay the cost of renting as much processing power and storage as your company uses in an allotted period of time.
Colocation also forgoes the need for dedicated maintenance staff at your corporate headquarters, as all the required infrastructure will have already been in place by the time you choose the data center for your server needs. For companies with tight budgets, this is sure to be one of the most compelling reasons to choose a colocation data center.
Reliability and Redundancy
Another advantage of colocation data centers is their superior reliability and redundancy. In order to ensure that the servers experience as little downtime as possible, data centers must have as much redundancy as possible. This means backup power sources, replacement components, and as many preventative measures as financially feasible.
While these measures come at a hefty cost when implemented on a small scale, large data centers can minimize the cost of these redundancy measures. This allows these data centers to offer superior reliability when compared to similarly priced data center options, especially those installed in-house.
Scalability Benefits
As companies grow, so do their data management needs. For businesses utilizing in-house data management solutions, scaling up the infrastructure in place means installing expensive new components and redundancy measures for those components. Additional staff may need to be hired to maintain the new installations, further increasing the total cost of data management.
For companies utilizing colocation, none of these costs come into play. To scale up your data management capabilities, all your company needs to do is convey your new data management needs to your data center provider. It's simple, easy, and won't cost you a boatload of money. If your company is growing fast, take note!
Location, Location, Location!
Last but certainly not least, colocation data centers offer a substantial advantage over in-house data management solutions: location. Colocation data centers offer you the capacity to choose a location that is as close to your established user base as possible. This ultimately translates to improved user experience and a substantial boost in public image.
Depending on where your business is based, the process of choosing a Miami colocation data center to meet your data management needs will be heavily influenced by where the bulk of your front end clients are located. This brings us to the subject of today's article: Why Choose Volico for Miami Colocation Data Center?
Colocation Data Centers in Miami
So your company is looking for a Miami colocation data center to handle the data management needs of your growing business. Why should you choose one in Miami? Allow us to tell you! There are a number of very compelling reasons to choose a colocation data center in Miami, FL, so let's get right into it!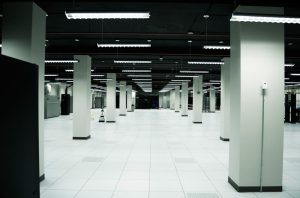 Proximity To A Large Community Of Users
As you probably already know, Miami is a large population center with nearly half a million residents. If your company has a large customer base in the United States, they'll benefit greatly from the decreased latency and accelerated loading times that the close proximity to your servers will provide them with.
Additionally, Miami is the home to two high throughput internet exchanges that reduce the amount of time needed to load your web page and other digital services. This, in turn, can lead to improved public perception of your services and increased traffic and clientele. The less time your clients and potential clients spend looking at a loading screen, the more positive their experience will be.
Exceptional Security And Reliability
Another reason why colocation data centers in Miami, FL, might just be the perfect data center solution for your company is their near-unimpeachable security and reliability. These data centers offer the highest level of redundancy and security available on the data center market, and you can rest easy knowing your data will always be safe, secure, and easily accessible.
For companies that deal with sensitive data such as user information, financial records, and other data that cannot be leaked, the security on offer at these data centers is among the best available on the market. If you choose one of these excellent data center facilities, you don't just acquire this security; you also get more than a little peace of mind.
Flexibility And Customizability
We mentioned this briefly before, but we'll talk about it again. What can we say? It's of great importance! As your business grows, you need to be able to add more data management capabilities to your platform and company. This means you'll need to be able to grow at your own pace, at as little cost as possible. You don't want to spend all your profits on constantly upgrading your in-house server solution, after all!
With a colocation data center in Miami, FL, you won't have to worry about this. As your data center needs grow, all you need to do to meet them is simply adjust the details of your contract with your data management facility. With a simple email or phone call, you can secure all the space your company needs to grow without the expense or trouble of having your IT department upgrade an in-house server.
Conclusion: Selecting Miami for Colocation Makes Sense
Regardless of where your company is located, achieving an efficient and effective data center solution is crucial to achieving optimal efficiency for your company. If you're a company based out of South America, we think there are many reasons why Volico's Miami colocation data center might be just the thing for you. No solution is perfect, of course, but Volico is about as close as you can get. We hope this article helped you find the solution for you!

Are you interested in more information or a tour of our Miami colocation data centers?
Volico offers quality custom colocation space in Miami, a key internet exchange point to financial centers in South America, Northeastern U.S., and Europe. Schedule a live, in-person tour with one of our Miami's data center engineers. You will see how it's all done, from the generators to the cooling system, to the data center floor itself.
Discover how Volico can help you with your Miami Colocation Data Center needs.
•  Call: 888 865 4261
•  Chat with a member of our team to discuss which solution best fits your needs.