Colocation Pricing – An Overview
Colocation pricing is usually charged monthly or yearly and is defined by several factors, including power consumption, internet connectivity usage, and the rack space you use. If your company is looking to rent data center space, colocation may be the right choice. Many companies don't want the hassle of constantly maintaining and monitoring their equipment, and others don't have the infrastructure or skills to do it themselves.
Businesses can outsource power and bandwidth expenses by renting space in a secure data center facility while keeping complete control over hardware and data. The cost savings in power and networking alone can be worth moving your servers offsite; however, several factors need to be addressed when considering a colocation solution if you want to get the most out of your data center service, which we're going to cover here.
In this article, we'll outline some critical colocation pricing questions you should ask your data center provider, which will help you reach the most efficient solution to your data management needs. Asking these questions will help you and your provider reach a workable solution for your company, enabling you to get the most out of your colocation data center services.

What is Colocation?
Colocation (also called "colo") is a hosting service where a company stores its servers with a provider such as Volico Data Centers. The provider racks the servers in its secure data center facility and connects them to power and networking. For a monthly fee, colocation hosting provides businesses with a secure location that is staffed 24/7 with technicians to perform any physical server activities required (remote hands). These data center facilities feature redundant power, networking, and cooling to ensure the most reliable server hosting experience.
Getting a Handle On Your Usage
Before you can have a meaningful conversation with a representative from a potential or currently in-use data colocation center option, you'll have to establish your company's data management requirements. If you don't know what kind of figures you're working with, much of your conversation with the representative will resemble two people stumbling around in the dark trying to figure out what's happening. 
To do this effectively, head down to your IT department and have a chat with your head technician. Ask them to explain exactly how your existing data management system works, if possible, providing you with a detailed list of the various metrics of your current setup. This will significantly expedite the process of optimizing your data colocation service. 
For smaller companies without the benefit of a dedicated IT department and head technician, you can also gather this data yourself, albeit with slightly more difficulty. The process of cataloging the inputs and outputs of your current data management system may be daunting. Still, with a bit of research and persistence, you should be able to arrive at a few influential figures.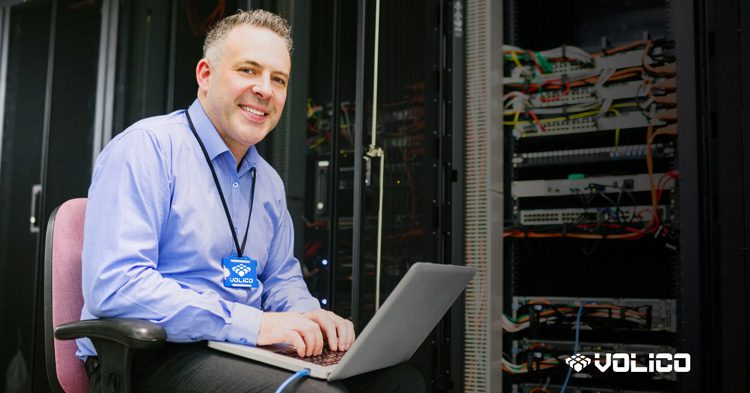 Key Questions to Ask Your Colocation Provider
There are plenty of things to be considered when setting up your colocation data center services and optimizing them to serve your data management needs best. You'll need to discuss pricing, technical requirements, data center location, and much, much more. The majority of the colocation pricing is transparent and easy to understand, such as leasing fees and power rates. However, make sure that you take in the other factors that aren't as obvious, such as the risk of high latency or potential downtime.
How much should our company spend? Evaluating Your Colocation Costs
For many companies (especially those with limited budgets), the cost is often the most critical factor in choosing a colocation data center leasing plan. For modern companies, achieving a workable balance between allotted funds and obtained functionality is of paramount importance, often proving to be the difference between success and failure. 
If you aren't sure just how much of your corporate budget can or should be dedicated to data management, you should discuss this with your data colocation center service representative. Detail your business model to them, as well as your current data management setup and metrics. With this information, they'll help you determine a working budget and payment plan. 
Of course, choosing a price point and package should not be left entirely up to them. It's your business, after all. It's up to you to decide how crucial data management is to your business model and how much you're willing to spend. While the representative can help you figure out what might work best for your company, it's up to you to make the final decision. 
What Kind of Support Do You Offer? Do you offer Onsite Support, Smart Hands,/Remote Hands?
Another vital factor to consider is support. Data colocation services vary in the type of support provided, and support can be outsourced to your local IT department. What kind of support schedule or support staff you need will depend on your business, the sector you are active in, and your operating budget. 
For larger companies with integrated IT departments, management of your data can be relegated entirely to your in-house technicians. This will allow vastly enhanced flexibility and customizability, enabling your company to prioritize and allocate resources as benefits your company's day-to-day operations. 
Smaller companies that do not benefit from the luxury of a full-time IT department can, for an additional fee, task the data colocation center with managing and supporting their data processing, storage, and transfer needs. While this can be costly, it's often the only viable option for companies too small to keep an entire IT department on the payroll. 
What Will The User-Side Technical Requirements Be? 
When discussing data colocation, many tend to pay undue attention to the server-side technical specifications and too little attention to the user-side technical requirements. While the former is undoubted of great importance, your company must also ensure that it has the bandwidth and hardware necessary to facilitate smooth and reliable operation. 
A lack of sufficient bandwidth can quickly become a troublesome factor for U.S.-based companies (and other countries with lower average internet speeds). To avoid falling prey to the woes of slow connection speeds and snail-pace transfers, you may want to consider installing a faster connection with the help of your internet service provider. Be sure to enquire as to whether or not this is necessary when speaking with the colocation representative! 
Data colocation also requires the companies utilizing the service to move their existing equipment to the colocation center. In order to spend as little money as possible on rack space, you may want to consider upgrading any aging, space-intensive components to newer, faster, and more minimal hardware. This may raise costs initially, but over the long term, it will inevitably result in less of your budget spent on your colocation services. 
How Much Do Your Services Cost? 
Another essential factor to consider is that of cost. Not regarding its relation to your budget, but rather the price-per-unit of colocation at the company you are considering. Data colocation varies heavily in per-unit pricing, depending primarily on factors such as power consumption, location of the colocation center, and the number of staff working onsite. 
Data colocation pricing is typically expressed in terms of 1-rack units, often denoted by an uppercase "U". A standard rack is 1.75 inches in height, and is the metric by which data colocation is most often priced. When your equipment is relocated to the colocation center, the number of racks occupied by it will be counted and will be the determining factor in deciding how much you are charged per payment cycle. 
As we mentioned before, optimizing the amount of space taken up by your equipment means lowering your overall expenditures on colocation services. Additionally, since power consumption is also a factor, upgrading your equipment to newer and more efficient hardware will save you money on power fees as well. Be sure to ask your representative to recommend an appropriate selection of such equipment!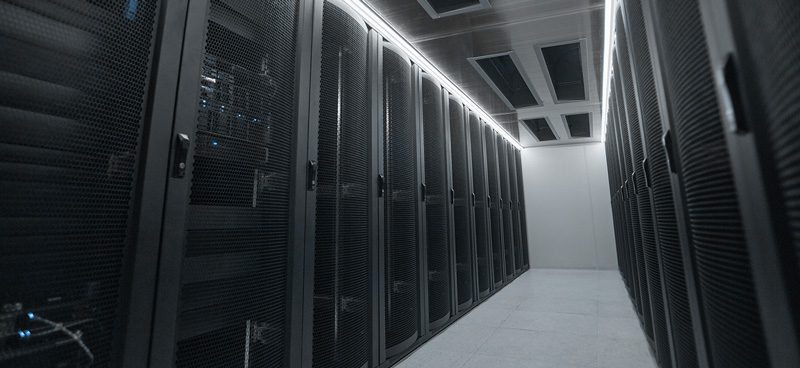 Other Tips For Eliminating The Risks Of Cheap Colocation
– Don't signup an agreement for a colocation service that doesn't include redundant power!
– Never get a colocation service that doesn't include redundant network connectivity.
– Make sure that your data center provider's support can handle any Smart Hands/Remote Hands request.
– Finally, ensure that the support ticket response time your data center promises falls within the SLA you've guaranteed to your customers.
RequestVolico'see Colocation Quote Today
Due to the unique nature of colocation, we recommend requesting a quote to receive specific pricing information for your project needs. If you're looking to get more info about colocation pricing, feel free to schedule a call with one of our data center experts today.
•  Call: 888 865 4261
•  Chat with a member of our team to discuss which solution best fits your needs.