Scaling solutions for data storage has always been one of the major issues faced by companies that grow to outscale their IT infrastructure. Of course, storage is not the only problem faced by growing companies, but it is definitely one of the most troublesome issues since there are not many data storage solutions that can keep up with the scaling demands of a corporation.
Highly scalable storage solutions are essential for business continuity, but too often, the high costs of implementing such solutions are a setback for many companies. That is why many companies resort to cheaper data storage solutions such as Cloud hosting. While cloud-based services are more affordable than creating your own IT infrastructure or colocating, they can be limited when it comes to scaling storage solutions.
With so many enterprise-level deployments, cloud hosting providers need a highly scalable storage solution that can help customers streamline and manage essential business data. Ceph storage is a software-based solution that addresses that issue by creating a sustainable model for growth. Thanks to Ceph, the scalable storage problem faced by many companies with cloud-based solutions is no longer a concern.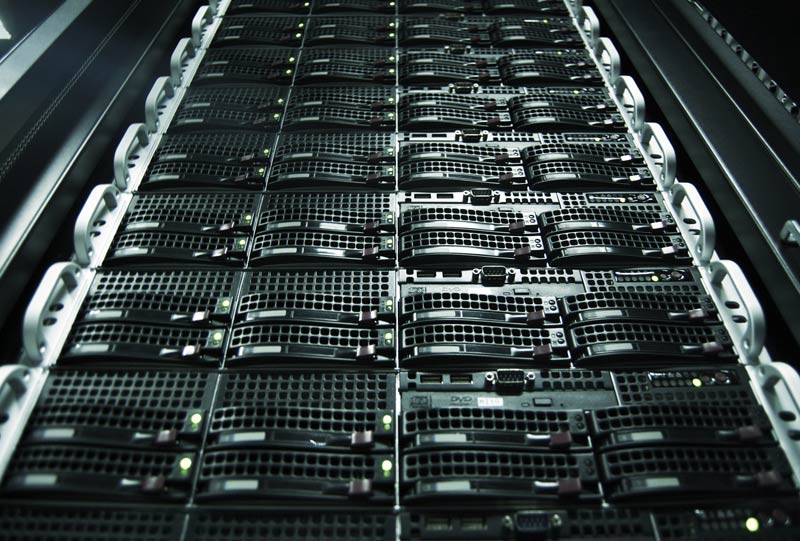 What is Ceph Storage?
Ceph is a self-healing and self-managed open-source storage platform designed to allow, block, object and file storage for a single system. Ceph was created to reduce cost and the need for system management, and the self-sustained Ceph system can deal with outages on its own. The system also manages to distribute operations without a single point of failure, and it offers scalability to the exabyte level. In addition, Ceph runs on commodity hardware which allows it to replicate data and makes the system fault-tolerant.
How does Ceph Storage Work?
Ceph uses a virtual disk that can be attached to bare-metal Linux-based servers or virtual machines. The virtual disk is known as the Ceph Block Device and paired with RADOS (Reliable Autonomic Distributed Object Store); Ceph can provide block storage capabilities such as replication and snapshots integrated with OpenStack Block Storage.
The Ceph system has five separate daemons that can run on the same set of servers, and it allows users to interact with them directly:
Ceph monitors

(ceph-mon) help with keeping track of failed cluster nodes and other activities.

Metadata servers

(ceph-mds) provide storage for directories and metadata of inodes.

Ceph managers

(ceph-mgr) are closely related to the monitors since they provide additional monitoring and interfaces to management systems and external monitoring.

Object storage devices

(ceph-osd) storage for data files.

Representational state transfer

(RESTful) gateways (ceph-rgw) exposes the object storage layer as an interface, making it compatible with OpenStack Swift APIs.
Deployment of one or more Ceph Object storage devices along with one or more Ceph monitors is called Ceph Storage Cluster. Data can be read or written to the Ceph Storage Cluster through the Ceph filesystem, Ceph block devices, and the Ceph object storage. The Ceph storage devices store data as objects on the storage nodes within the Ceph Storage Cluster, and it can have thousands of storage nodes.
Ceph also uses a computer data storage architecture that treats data as objects. This architecture uses distributed object storage within the storage itself, and it is different from other storage architectures that manage data in a file hierarchy. For example, with Ceph's software libraries, users can access the reliable, autonomic distributed object store RADOS. This object-based storage system is the foundation for many of Ceph's features, such as Ceph Filesystem and RADOS Block Device.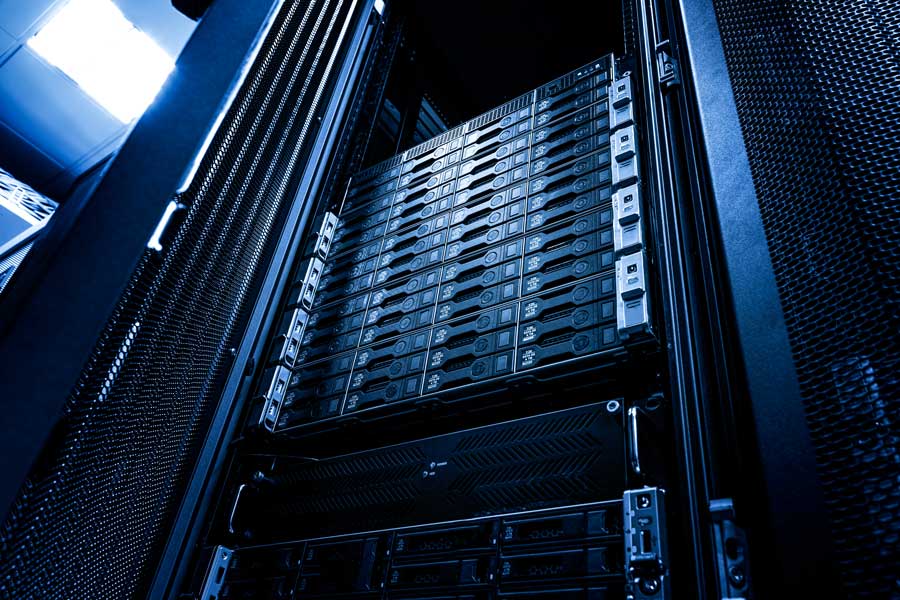 What are the features of Ceph storage, and why do you need it?
Since data is growing exponentially, many enterprises are looking for solutions that can help them store large volumes of data effectively. This has been a major challenge combating the storage issue, and here is why Ceph's prominence has been growing lately.
Ceph Storage supports emerging IT infrastructures.
Software-defined storage solutions are the norm nowadays, and more IT infrastructure are looking for ways to integrate software-based solutions for storing or archiving large volumes of data. However, more often than not, legacy infrastructures cannot meet the storage needs of an enterprise at a reasonable cost.
Since cloud technology is being increasingly leveraged by IT departments worldwide, a storage solution for scaling businesses is imperative. All these factors helped Ceph gain more popularity because of its essential role in building new software-based infrastructure.
Ceph Storage is reliable, scalable, and easy to manage.
Ceph has managed to transform IT organizations when it comes to data storage. It managed to do that by allowing companies to scale without affecting their Op-ex and Cap-ex. A Ceph node leverages commodity hardware and intelligent daemons to communicate with the Ceph Storage Clusters. In addition, all the nodes are monitored by Ceph monitors to ensure high availability.
Ceph Storage provides dynamic storage clusters.
A typical commodity server does not use all the resources efficiently, and they don't make the most of the CPU and RAM available. However, Ceph storage does, and it efficiently manages to rebalance the clusters to recover from errors and faults. Also, Ceph uses distributed computing power from Ceph's OSD (Object Storage Daemons) to offload work from clients and perform required tasks.
Improved Data Safety and Security
Every data update is visible to the clients with Ceph. In addition to data access, they inform users about update backups that take place and restore data in case of outages or other failures. Moreso, RADOS has a dissociated synchronization from the safety that allows the system to realize low-latency updates for data safety reasons and app synchronization. In this manner, Ceph manages to deliver robust systems that ensure data safety for users.
Failure Detection
Finding errors at the right time is essential for securing data. However, it might prove to be challenging to detect errors in time when there are too many clusters at a large scale. In situations like this, OSD's (Object Storage Daemons) play an essential role in self-reporting such cases. If OSDs do not hear of any failures from peers, the RADOS considers two dimensions of the OSD, whether it is reachable or whether it is assigned data by CRUSH. If the OSD is not responsive, it is marked down, and its responsibilities are being passed on to the next OSD temporarily.
Data Distribution and Replication
Ceph is known for adopting simple strategies when it comes to distributing data.  Using a simple hash function, Ceph can map objects into PGs (placement groups). OSDs then assist PG in storing object replicas using CRUSH. This differs from conventional approaches where one has to depend on a lot of metadata. Instead, Ceph uses metadata but in a more straightforward way. When it comes to replication, data is being replicated in terms of these placement groups, and each is mapped to an ordered list of OSDs.
Conclusion
Ceph addressed three main challenges when it comes to storage systems, scalability, performance, and reliability. Moreso, with RADOS, CRUSH, and POSIX, Ceph is known for its holistic storage system, and it provides users with secured cloud storage. Furthermore, with Ceph and Ceph Storage Clusters, you have highly scalable storage for your business and plenty of space to grow within a cloud environment. We hope this article helped you better understand what Ceph storage is and why so many companies prefer it over other solutions.
Are you interested in knowing more about Ceph storage and its secure and scalable capabilities? Volico has been using Ceph for storage for a long while now, and we can guide you through the process quickly. Ceph storage is an efficient, scalable, and secure storage solution that offers its very own file system (Ceph) for shared storage.
Discover how Volico can help you with your storage and backup needs.
•  Call: 888 865 4261
•  Chat with a member of our team to discuss which solution best fits your needs.