Colocation services have moved on. Sure, you still have the choice of an empty warehouse to fill as you wish. But these days, you have several options right up to more sophisticated data center colocation providers that offer managed services.
If for nothing more, managed colocation is one to watch as digital business transformation gathers momentum.
Whether you're reviewing your existing colocation solution or considering partnering with a managed services provider for the first time, there are a few things that you need to know. But what is managed colocation, and why choose it over on-premises or cloud-based solutions?
Colocation is a great option for companies looking to scale their business, but they need the proper support. Read this blog to learn why companies are making a move to managed colocation services as a supportive IT solution for their digitally transforming business.

What is Managed Colocation?
Managed colocation, at its core, is a managed service that enables companies to set up, control, secure, and monitor workloads hosted in a colocation facility. The workloads can also be hosted in a different location depending on the service level agreement (SLA).
Managed colocation providers extend the benefits of a typical data center colocation service to include server backups, proactive response monitoring, system administration, network management equipment, and physical hardware assistance.
Think of managed colocation as round-the-clock IT support at scale and distance. It is ideal for organizations that want to keep their IT infrastructure, but leverage accomplished server management. It is also an excellent option for businesses that can't afford to build an on-premise data center or hire IT experts. Managed colocation is an ideal fit for businesses willing to retain their infrastructure but with a certain level of server management expertise. The benefit for smaller companies is that it saves on costs, both physical space, and the need to hire expensive IT expertise.
Your organization capitalizes on supplementing its existing hardware investments and staying with a CapEx (capital expenditure) model while enjoying the full support of expert IT teams 24/7.
Colocation Managed Services Models
Managed colocation providers fall into several categories primarily based on what they offer.
The Full-service MSPs Model
These are fully-fledged data centers that also run full-service MSP shops. For instance, a colocation provider can offer a managed services bundle that businesses can buy to help them deploy workloads hosted within and outside the colocation data center.
The Infrastructure Automation Model
Colos in this category offer bare-metal-as-a-service to enable organizations to automate infrastructure setup within their facility.
The Consultancy Model
As the name suggests, colos using this model guide businesses to plan and implement managed colocation. By providing guidance, these colos look to position themselves as the to-go-to solutions for companies looking for colocation managed services.
Managed Colocation vs. On-premises
Hosting IT infrastructure on-premises requires high initial capital investment. A significant portion of this money goes toward buying servers and equipment.
As your needs expand, you may need to buy additional equipment and probably create more physical space, adding to the initial cost.
The biggest downside of on-premises hosting is that it can be expensive in the long run, especially if your business experiences positive growth.
This means your IT team may unnecessarily waste time monitoring and troubleshooting your infrastructure instead of focusing on other business-critical activities.
Inversely colocation hosting doesn't require you to invest in physical space. When your requirements increase, you'll only need to spend on servers. The service provider will take care of the supporting infrastructure and the space.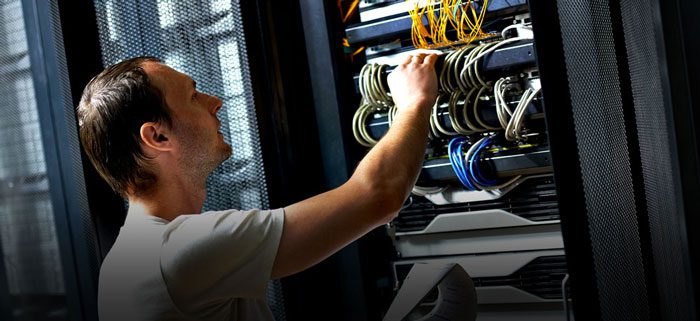 Managed Colocation vs. Cloud-Based Service
Cloud is an excellent option if you're on a tight budget. Cloud-based services also support a quick rollout.
On the flip side, if your organization requires advanced infrastructure, database, and website hosting or services that go beyond the cloud suite managed colocation may be the way to go.
Pros and Cons of Managed Colocation Services
While managed colocation doesn't take away the upfront capital expenditure on servers and equipment, it enables businesses to save on physical facilities.
Still, teaming up with managed service providers has its pros and cons.
Pros
Managed colocation, when implemented properly, can offer a host of benefits to an organization, including:
Peace of Mind
Partnering with a reliable managed colocation service provider can guarantee the availability of your business data 24/7.
 As a result, you'll have peace of mind that your servers will always be up and running, even when there's a power outage reducing the risk of downtime or data loss to near zero.
International Reach
Managed colocation allows businesses to have racks anywhere in the world. Tapping into multiple geographical locations is ideal for companies operating in countries with strict data protection policies. Besides, it is a good thing to know your data's physical location.
On top of that, managed colocation allows you to build and deploy workloads based on your organization's specific requirements.
Security
Leveraging a managed data center colocation is one of the safest ways to protect your business data against disasters like flooding and fire, ensuring business continuity.
The temperatures within a data center are maintained at optimum levels to protect your business-critical hardware from warm air and damage ecologically.
In addition, your servers remain under round-the-clock video surveillance and alarm monitoring to keep off unauthorized intruders.
Tech Support
You don't need a network engineer on your payroll with a managed colocation service by your side. 
The provider can handle tasks such as configuring and monitoring your switches, traffic spikes, logged errors, latency changes, general uptime, and more.
That way, you can always be sure your hardware is at its best performance.
Remote Management
Managed colocation allows you to monitor your systems and data from anywhere. You don't have to be physically present at the data center to know what's happening. With such flexibility, you can have more control over a situation.
Swift Data Migration
Compared to a cloud service, managed colocation allows seamless and quick migration of constantly updating data such as transactional data.
Moreover, it is relatively cheaper to let a managed service maintain your IT infrastructure if the scale and volumes of such data are significantly large.
Cons
While there aren't as many disadvantages of managed colocation, you should be aware of a couple of downsides. These include:
Limited Control 
The most significant downside of managed colocation is the somewhat limited control over the data center's infrastructure.
There's a way around this, though.
If you'd wish to have greater control over the use and configuration of your servers, you can opt for unmanaged colocation.
Here, you'll rent the rack in a data center and remain in control over your software and hardware.
In an unmanaged colocation agreement, the service provider is responsible for server storage, power supply, and protection of the customer's equipment. Your IT staff takes care of server setup and maintenance.
While unmanaged colocation offers more flexibility, you will bear the responsibility in case of a server malfunction.
Potential for Poor Customer Service
All managed service providers aren't the same.
Any managed service worth your attention should offer excellent customer service. Unfortunately, this isn't always the case.
Some providers are reluctant to resolve customer issues, failing to deliver support when customers need it.
Poor customer service by a managed service comes with fatal side effects, including unwarranted downtime and business loss.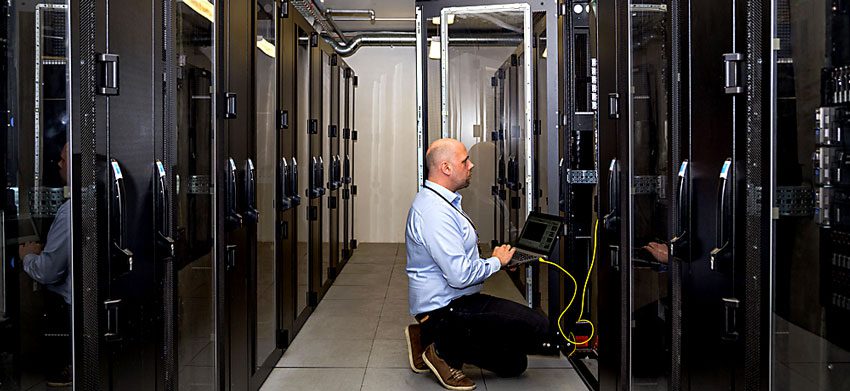 The Bottom Line
Whether you want to scale from 20 to 100 servers, are looking for a competitive edge for your business, or simply want to outsource your data management, costs, and security, it is worth looking into managed colocation services.
To get started with managed colocation services, get in touch with one of our managed colocation experts. All Volico managed colocation offers flexibility for power, space, and management requirements. Management packages are customized to fit your specific needs and can incorporate hardware management (remote hands), network management, operating system and software support, security audits, remote eyes, firewall configuration, server hardening, and more.
•  Call: 888 865 4261
•  Chat with a team member to discuss which solution best fits your needs.