What is a Managed Security Service Provider (MSSP)?
An MSSP is a third-party company responsible for providing security for the outsourcing organization's systems and networks. Their services operate 24/7 and have the responsibility to protect their servers and data against cyberattacks. A few accurate operations are anti-virus vulnerability and configuration testing, managing firewall, or the company's virtual private network (VPN).
People often tend to confuse Managed Security Service Provider (MSSP) with Managed Service Provider (MSP), even though there are two different services.
Managed Security Service Provider (MSSP) vs. Managed Service Provider (MSP)
In terms of resemblances, both are third-party enterprises that provide security services to a company. The main difference comes in the type of services these organizations provide. While an MSP offers a more abstract and complex IT and network service, the focus of an MSSP will exclusively be on security services. Moreover, their operation center is different. MSP companies operate their own operation center (NOC), and they use it to monitor and administer their customers' operations. In contrast, an MSSP will establish a security operation center (SOC), responsible for protecting the networks, database, servers, etc.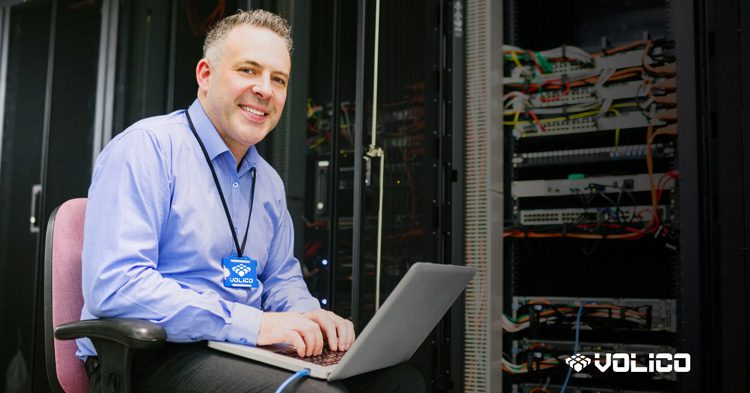 Main Benefits of Managed Security Service Provider (MSSP)
Managing Personnel
The positions in the cybersecurity industry require significant qualifications and experience. There is a major skills gap in the industry. As a result, there are many vacant positions because no one is qualified enough to fill them. So, organizations face the challenge of finding cybersecurity talents that can successfully protect them against cyber threats.
MSSP companies hire and train the personnel responsible for the security services, filling the gaps within its team. The advantage is for the company that employs their services because it won't need to invest time and money into this process.
Reduced Costs
1. Less training costs
An MSSP provides an up-to-date and experienced IT team responsible for cybersecurity. They are continuously investing in personnel`s knowledge development, which results in significant cost savings on training for the company needing this service.
2. Fewer investment costs
You won't need to worry about the costs of the initial investments in the technology and infrastructure necessary for the security service. The MSSP will take care of it for you and provide the optimal hardware, applications, and experts. 
3. No risks of unexpected costs
Managing security means constant changes in the system, while breaches can often occur. This continuous effort can result in highly unexpected spendings for the solution. When relying on their services, MSSP`s will support those costs on their own.
Fast Reaction Time
An MSSP will offer services 24/7/365 in the shortest amount of time in case of any security breach. So, all the potential risks are transferred to a third party specialized in security. This is a significant factor because cyber attacks are almost impossible to predict and can happen anytime. The longer that an attacker can breach the system, the larger the costs for the organization. So 24/7 threat detection guarantees that an organization can significantly reduce attackers' time on its network.  
Maintaining an effective 24/7 SOC in-house is an expensive and difficult process. However, outsourcing it to an MSSP will take away all of this liability at a fraction of the cost of maintaining it internally.
Access to the latest and most qualified professionals and tools
IT security requires the latest developments, technologies, and techniques. Also, the IT staff needs periodical training and education. A small-sized or medium-sized business may find this difficult to sustain because it requires time and money. If you are working with a Managed Security Service Provider, you automatically gain access to all of this. You will be working with a security expert so that the data will be protected and managed correctly. Because of their qualification in the field, they are always aware of the industry's latest cyber threats and developments. Usually, a certified team from an MSSP will prove to be more effective in security. 
How is In-house Security Operating?
In-house security means that every aspect of protecting and securing the infrastructure will fall into the company's responsibility. If you want to make it operational, most likely, you will have to set up a department responsible for it.  A department requires managing and hiring personnel, investing in equipment, and dealing with the eventual risks and unfortunate events. Even though having in-house security offers greater control over the process and people, it is expensive and time-demanding. If you want to learn more about the advantages and disadvantages of in-house security, check our article on "Managed vs. Unmanaged Dedicated Servers."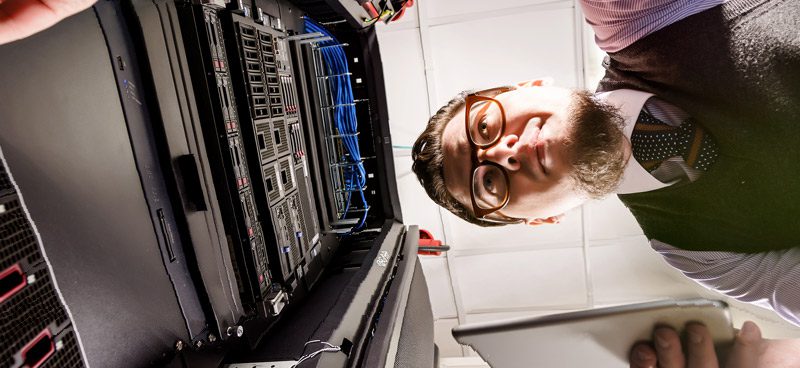 Disadvantages of In-house Security Operation Center (SOC)
Because companies need to keep their data confidential, many executives are skeptical about partnering with an MSSP and outsourcing their data. However, using a SOC can be more expensive and less secure than using an MSSP. Below there are a few disadvantages if a company chose to go with the SOC:
1. Personnel
Besides the costs of hiring a SOC staff, there are constant changes in cybersecurity. This results in the need for continuous training and periodic money investments to have qualified and competent employees. Other associated risks are when an employee leaves the company, which can result in a performance gap. While the company will try to fill the position, they will have to do all the hiring and training processes. 
2. Licensing Fees
To operate a SOC, organizations have to pay initial licensing fees that may cost hundreds of thousands of dollars. And after setting up the SIM software, an agent is required to monitor the system. On top of that, changing the organization's infrastructure may require additional costs.
3. Setting up Costs
Installing SIM software is expensive and is really time demanding. This process may take up to 18 months, with the need of hiring consultants for it.
4. Operating Costs
Operating a SOC demands many resources and personnel, for instance, SIM managers and database administrators. It requires knowledge of the system interactions and how to deal with the never-ending changes.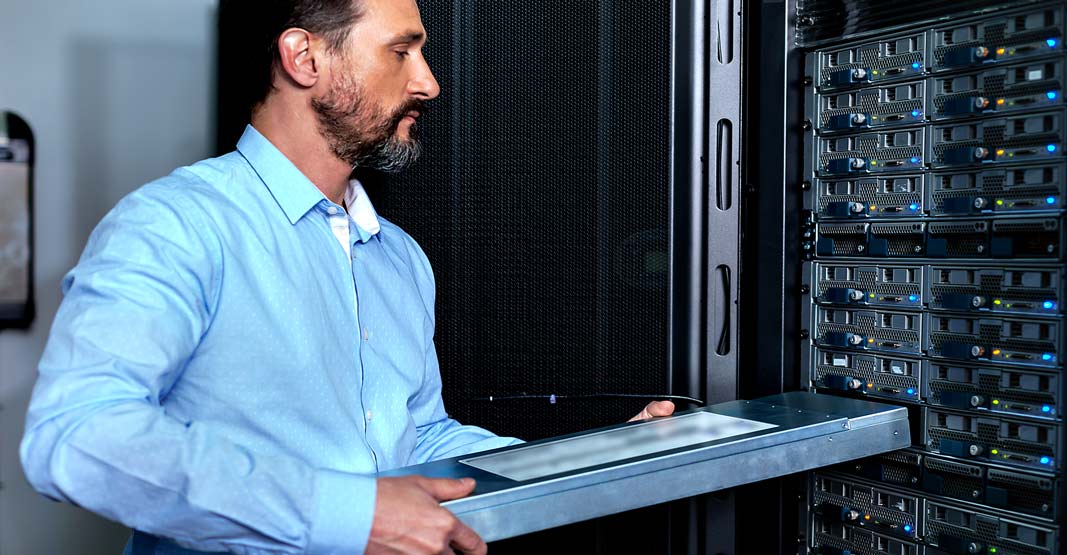 Managed Security Service Provider vs. In-house Security Operation Center
Most companies looking for security services face the fact that they need to choose between an in-house security team or outsource it to a specialized MSSP. Apart from the quality of the security of the data, some other elements need to be considered before making this decision. Some of them are the costs, the available infrastructure, or the operational costs. Although an in-house operation center provides more control and is more customizable, there are various benefits of outsourcing to an MSSP for all your security and safety needs. 
An MSSP will guarantee a team full of professionals and experienced personnel that can be counted on to fix and find solutions for problems in the shortest amount of time.
Volico Data Centers provides a fast and efficient infrastructure operated by onsite eyes and hands, which will help you with your IT equipment. We`ll perform server tuning, server version upgrades, migration, OS installations, application maintenance, and seamless monitoring to ensure your data is safe.
Don`t hesitate to contact us if you feel like you need a team of professionals with years of experience and 24/7 customer support to take care of your company's server.
Conclusion
In these fast-paced times, technology is evolving daily, and the same can be said about cybercrime. Even the biggest and most developed companies are constantly finding breaches in their security systems. That is why proper protection is needed, to track these threats in the shortest amount of time while saving as much money and time as possible. While doing it all on your own is often expensive and time-demanding, working with an MSSP can save you lots of money while executing the processes better. Whoever you chose to work with, ensure that the provider meets your needs and can be fully trusted with managing your sensitive and confidential data.
If you wish to discuss this with some of the most experienced professionals in co-managed security systems, then you should contact us. We have experience in security systems across all company sizes and industries.
Discover how Volico can help you with your Managed Security needs.
•  Call: 888 865 4261
•  Chat with a member of our team to discuss which solution best fits your needs.