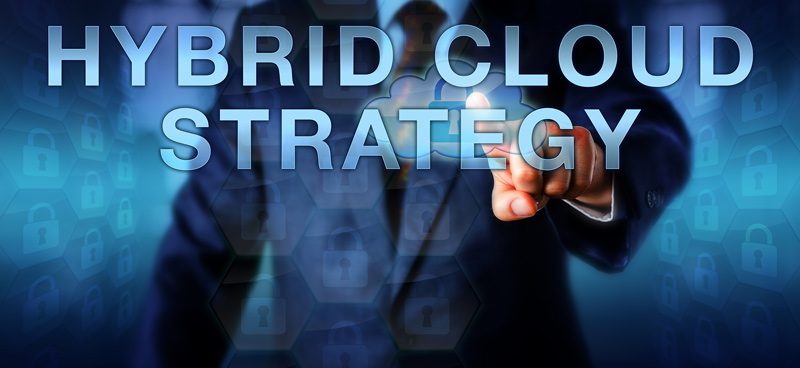 Hybrid Cloud Strategies For Your Business
The hybrid cloud service model was once considered a step down from public or private cloud hosting. In recent years, however, the hybrid model has gained currency among mid to large sized companies looking for an alternative to public and private cloud hosting providers. What is the hybrid cloud and how can it be utilized to help your business?
Hybrid cloud works by combining at least one public and one private cloud and gives companies the ability to maintain control of their IT infrastructure while outsourcing noncritical workloads to a public cloud for management. What this does for companies is that it allows businesses to take advantage of the flexibility and scalability offered through public cloud hosting without handing over full control.
Benefits of the Hybrid Cloud
For companies looking to capitalize on cloud technologies without embarking on a service model that locks them into an expensive package full of unneeded service, hybrid cloud hosting offers the perfect alternative.
Ability To Customize: Hybrid cloud hosting is all about matching the right services with your needs without asking you to sign on for services you won't use or sacrifice vital service options. The hybrid combines all of the advantages of public and private cloud hosting into a single, highly customizable service model.
Financial Benefits: The most common reason for switching to a hybrid cloud is cost concerns. Private and public cloud hosting providers can be expensive. The hybrid cloud offers a more cost-effective solution for smaller companies with only a moderate amount of data and application storage needs. Furthermore, most operate on a pay as you use model that allows you to scale your budget up and down as your business waxes and wanes.
Heightened Degree of Security: Hybrid cloud technologies allow businesses to store all patient and customer information on a single, easily accessible and highly secure platform. The platform allows for secure credit card transactions, authorized PHI protocol and vital data on a single server. All of this is done with a seamless interface and elite management by customer service departments.
The bottom line is that hybrid options give businesses the ability to build the cloud technology they need without paying for services that are useless to them at the current moment. As their business grows, they retain the ability to grow their cloud service package.
Finding A Hybrid Cloud Hosting Provider Near You
To find out more about how hybrid cloud hosting can improve the ROI on your IT infrastructure management, call Volico at 888-865-4261 to speak with a customer service representative today. Our team can spotlight the advantages, assess the needs of your business and work with you to create a system that works best for your company.