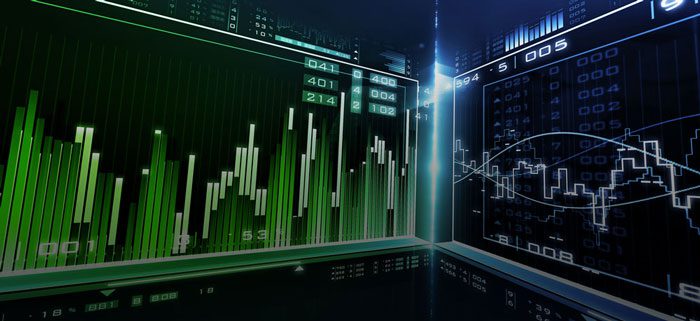 How Real-Time Monitoring Can Help Your Network Servers
Servers need to be monitored in order to continue working as efficiently as possible. Not all businesses have the resources or expertise to monitor systems effectively. Having a company monitor your servers in real-time can help in several ways.
Increased Performance
One of the main ways that Server Monitoring can help is by increasing performance. Constantly watching what the servers are doing allows for adjustments at critical times that can keep the systems running as efficiently as possible. This can make a real difference with larger networks that see highly variable amounts of traffic every day. Increased performance means high employee productivity. It can also mean a better experience for clients accessing the servers.
Better Security
Solutions like the Volico hosting service can improve security by watching exactly what is happening within a server. The running services and processes are watched carefully along with bandwidth and power use. Attempted attacks can be detected right away by the service. The same is true of any anomalies that could be exploited by hackers. The result will be real-time notifications whenever security might be at risk. This helps to protect you servers from malicious attacks at any time of the day or night.
Improved Availability
The availability of a server is essential for the success of a business. Clients who cannot rely on server uptimes are likely to go somewhere else. Customers will lose trust in your business if you cannot keep the servers available at nearly all times. Real-time monitoring can detect when problems might be starting. A warning is given so that experts can look at the system and determine whether a problem is occurring. This can give professionals in a data center enough time to prevent the problem. This will increase server uptime.
Reduce Staffing Needs and Overhead
A final way hosting services can help when used to monitor servers is by reducing overhead. The service provides the employees and expertise required to monitor the servers for a predictable rate. There is no need to have special hardware or personnel to do this job. This lowers the cost of maintaining an information technology department.
Why Volico's Monitoring Service Enables Businesses to Run Worry-Free
The average business deals with more than just customers and other businesses on a daily business. Hackers, cybercriminals, failing network hardware, incorrectly configured firewalls and a plethora of other problems ranging in threat from simple nuisances to catastrophic disasters plague the average business.
These problems can cause heightened expenses, tie up your professionals while they should be working on other IT projects, and create disarray.
The good news is that Volico is here to help. We can provide full monitoring that can alert you to these problems before they become disasters, and that can fix the smaller problems such as misconfigured settings before they begin to affect your business's efficiency.
Our comprehensive and sophisticated service is relatively simple in the way that we employ it. We take a look at the services running on your servers, check to see if there are any signs of intrusion or possible way for intruders to gain entry, and then we check for other errors. This provides your servers with a significant boost in uptime, which means that your business is able to continue running with fewer interruptions.
The beauty of this is that it can be combined with our hosting services from the start. This allows you to not only have access to incredibly robust and reliable servers, but also to further increase the reliability and the security of those servers.
All this is done transparently without slowing down the applications that you run on your server. This allows us to monitor your server even when you run applications that require quick responses to customer or business inquiries.
At the first sign of trouble, we will notify you of the issue. If you use our managed hosting services, we'll promptly fix the error for you after notifying you of the problem. This means that your business's servers will always be available for you to use.
Stop planning for your business to inevitably encounter slowdowns and other setbacks, especially when it comes to your server. Allow our Volico hosting service to take care of all your needs so that you can go about worrying about the things that really drive your business.
Ready to See How Volico Can Help You?
Got questions? Want to talk specifics? That's what we're here for.
•  Call: 888 865 4261
•  Chat with a member of our team to discuss which solution best fits your needs.