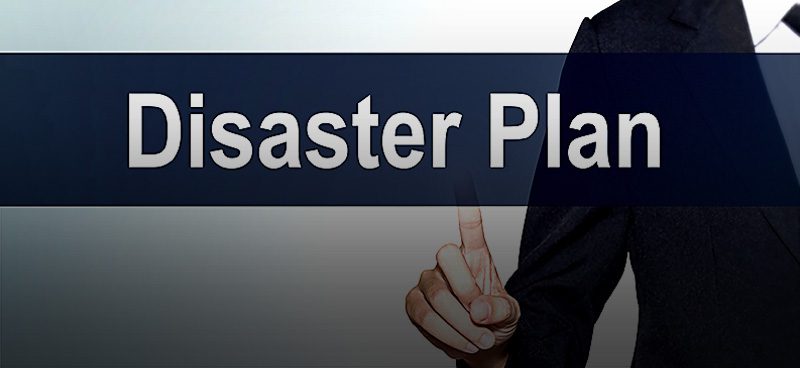 How Effective Disaster Recovery Works
Too often, businesses do not take data security seriously enough. In many cases, businesses only respond after they have been hurt due to data loss. Others prepare against common culprits of data loss but fail to account for another potential threat: disasters.
Here are some of the ways we implement effective safeguards and help you recover your data:
Top-Notch Hardware
Consumer-grade hardware is simply too unreliable for protecting critical data. We use only the best and most reliable hardware available for our enterprise hosting solutions. No matter what disaster strikes, using enterprise-grade software can yield better results, and we can assure our customers that their data won't disappear due to a hard drive failure or other hardware problem.
Adherence to Standards
Standards are designed to protect data and ensure interoperability, but it also helps protect against data loss. Should a disaster strike, we know that our infrastructure is design to recover gracefully, and we have extensive experience in using these platforms. Effective disaster recovery requires getting systems up and running as quickly as possible, and we know how to accomplish this goal.
Advanced Security
By relying on military-grade security, we can provide to best possible protection against hacks and other types of attacks. When disasters occur, those seeking to capture sensitive data strike, and any weakness in a system can lead to compromised data. We you work with us, you'll know that your data is protected by the latest in security.
In many ways, your data is the lifeblood of your business. Don't wait until you've been struck by a security breach or disaster. Contact us to find out how we can keep your data available and secure regardless of what happens.
Volico, Provider of Disaster Recovery
Disaster recovery is an important component of hosting services. Volico will always have a plan in place to ensure the continuity of your business if your resources are lost unexpectedly. This includes all data records and equipment that has kept your organization running smoothly.
Volico's services deliver a fully integrated and trustworthy solution for cost effective and dependable hosting. We will structure any disaster plan around your day-to-day activities and how your assets are interconnected. We assess your exposure in every sector of the business, including physical equipment, operating procedures and data integrity. For Volico, it will be about establishing how the organization would be impacted by any disaster and the best ways to counteract in both the short and long term, ensuring that normalcy is reestablished quickly and effectively.
Volico has set an industry standard for disaster recovery with an exemplary hosting service. With a certified staff and leading products in our arsenal, we provide enterprises that support your business today in preparation of tomorrow. We maintain a SAS70/SSAE16, NIST and HIPAA compliant data center facility that includes logical and physical access, security monitoring, service delivery, backups, support services, environmental controls and more.
Even we're prepared for the worst with a level 5 hurricane resistance rating. We also have gas based inert fire suppression and a 2N+X Smart Grid redundant cooling infrastructure. We utilize the most advanced security measures, including seven point military grade access controls like man traps, fingerprint biometrics and facial recognition solutions.
We can never know when a disaster may disrupt our business procedures. There are businesses still recovering from the likes of Hurricane Sandy. With Volico's hosting services, we can promise the most sophisticated measurements will always be in place to protect your resources. We will prioritize your operations with a long-term recovery plan that gets things back to normal as soon as possible.
Like to take the next step with the world's leader in Disaster Recovery? 
CONTACT US TODAY
Learn more about how the Disaster Recovery plan can help you build a solid, affordable and reliable Disaster Recovery strategy.
• Call us at 866.865.4261
• Go to www.volico.com and chat with an online sales assistant.