Skip to end of metadata
Go to start of metadata
This section will assist you with the View Tickets section of our portal: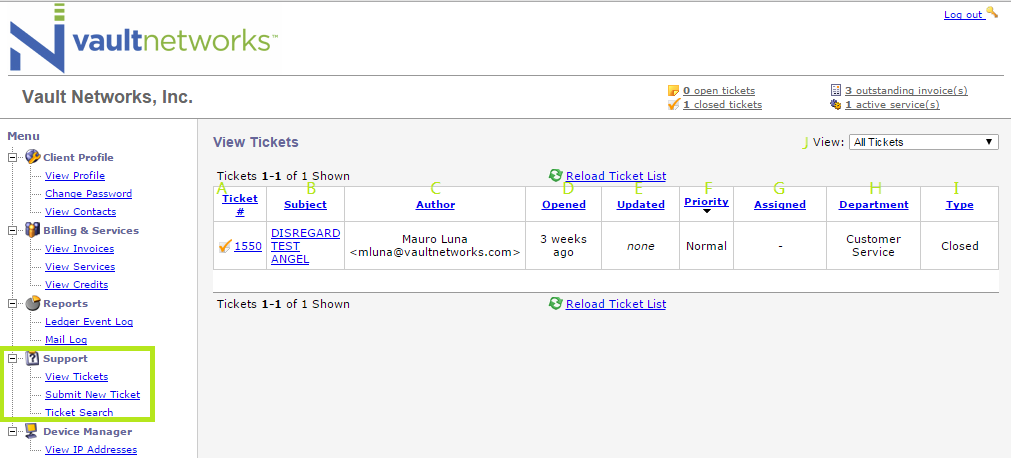 A - Ticket # - This section will list your ticket number
B - Subject - This will include the subject of the ticket
C - Author - This will show the Author of the ticket.  Note that Vault Networks employees may create tickets on your behalf at times.
D - Opened - Shows the time frame that the ticket was opened.
E - Updated - Shows the date of the last update to the ticket
F - Priority - Shows Priority level assigned to the ticket
G - Assigned - Shows Vault Networks staff member (if any) assigned to the ticket
H - Department - Shows the department the ticket is tied to
I - Type - Shows whether ticket is Open, Closed, or in Progress
NOTE
If a ticket is closed, this means that no more updates will occur on the ticket in question.  If you are still experiencing an issue, please open a new ticket and refer to the ticket number of the old ticket
J - View: Allows you to view all tickets.  View can be modified to show open tickets, closed tickets, and all tickets (combining open and closed).